May is Asian Heritage Month in Canada. The following are five resources that provide entry points that teachers can use to invite students to explore Canada's history of immigration through identity and civic participation.
Escape to Gold Mountain – David Wong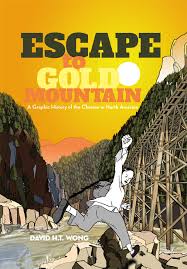 David Wong is a fifth generation Chinese Canadian and the descendant of a Chinese railroad worker. Escape to Gold Mountain is a well-researched graphic novel about the Chinese migrant workers who helped build the CPR.
The graphic novel format establishes why Gold Mountain (nickname for Canada) appealed to the Chinese who were escaping famine, civil unrest and poverty. Once they arrived, these men faced exploitation, treacherous working conditions, and work-related deaths. Many would never return to China. Those who remained would not see their families again for decades since the Exclusion Act prohibited Chinese immigration to Canada.
Minoru: Memory of Exile – dir., Michael Fukishima, National Film Board of Canada – 1992 (18 minutes)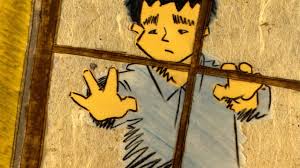 Michael Fukishima's animated short film documents his family's experiences in British Columbia during World War II. All Canadians of Japanese descent were declared enemy aliens, had their property confiscated, and were transported to internment camps. Some of these interned families would eventually repatriate to Japan after the war even though many had only tenuous ties to their ancestral land.
What is striking about Memory of Exile is Fukishima's depiction of post-war life in Japan. Acculturation proves to be difficult for teenaged Minoru who is placed in grade 1 in order to learn Japanese. The film will spark conversations about identity and human rights. Further, it addresses questions that many students ask about the fate of those Japanese Canadians who chose repatriation.
Righting Canada's Wrongs: The Komagata Maru and Canada's Anti-Indian Immigration Policies in the Twentieth Century – Pamela Hickman, James Lorimer & Co. Ltd. Publishers, 2014.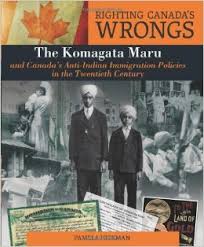 The Komagata Maru was a chartered ship that arrived in Canada in 1914 with 350 Indian passengers. Businessman, Gurdit Singh, knew that this was a brazen challenge to Canada's anti-immigration policies at the time. Although India was part of the massive British Empire and Indians were British citizens who could live anywhere in the Commonwealth, Canada did not want them. When the ship docked in Vancouver, it was met with government resistance. In the end, the only people who were allowed to disembark were those who were Canadians already and the ship was turned back to Asia.
There are several titles in the Righting Canada's Wrongs series. The series includes primary source documents that students can study and use to generate inquiry- based questions about immigration, exclusion, and inclusion.
Kim's Convenience – Ins Choi, House of Anansi Press, 2012.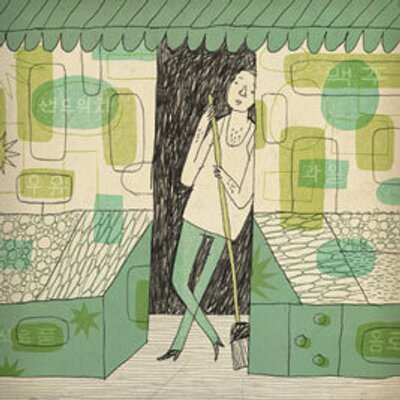 Kim's Convenience has been produced by several major Canadian theatre companies and has been optioned by the CBC as a weekly television series. The story takes place in a Regent Park variety store and Mr. Kim, its owner, refuses to yield to the real estate agent who wants him to sell it. The neighbourhood is gentrifying and Mr. Kim is reluctant to let go because this business represents everything that he has done to carve out his part of the Canadian dream.
The multi-generational conflict between Mr. Kim and his two children will also resonate with audiences. Mr. Kim's kids want to establish their own pathway in life; their father, on the other hand, wants his children to take over the store. They realize that they will eventually break their father's heart in order to build their own dreams.
Trudeau's Other Children – dir. Rohan Fernando – National Film Board (2005)
Trudeau's Other Children is a unique film that combines archival material from Pierre Trudeau's travels as a young man across Europe and Asia with the stories of three musicians whose families immigrated to Canada as part of the opening of immigration in the 1970s. Each interviewee discusses how they and their families ended up settling in Canada and what it means to bridge both cultures.
The film explores the origins and practice of Canada's multicultural policy in a unique manner. Trudeau bore witness to many international conflicts during his world travels as a young, impressionable man. These experiences eventually led to a legacy of Canada being open and inclusive to immigrants.
Here are some teaching strategies to help you and your students investigate these great resources.
Identity Charts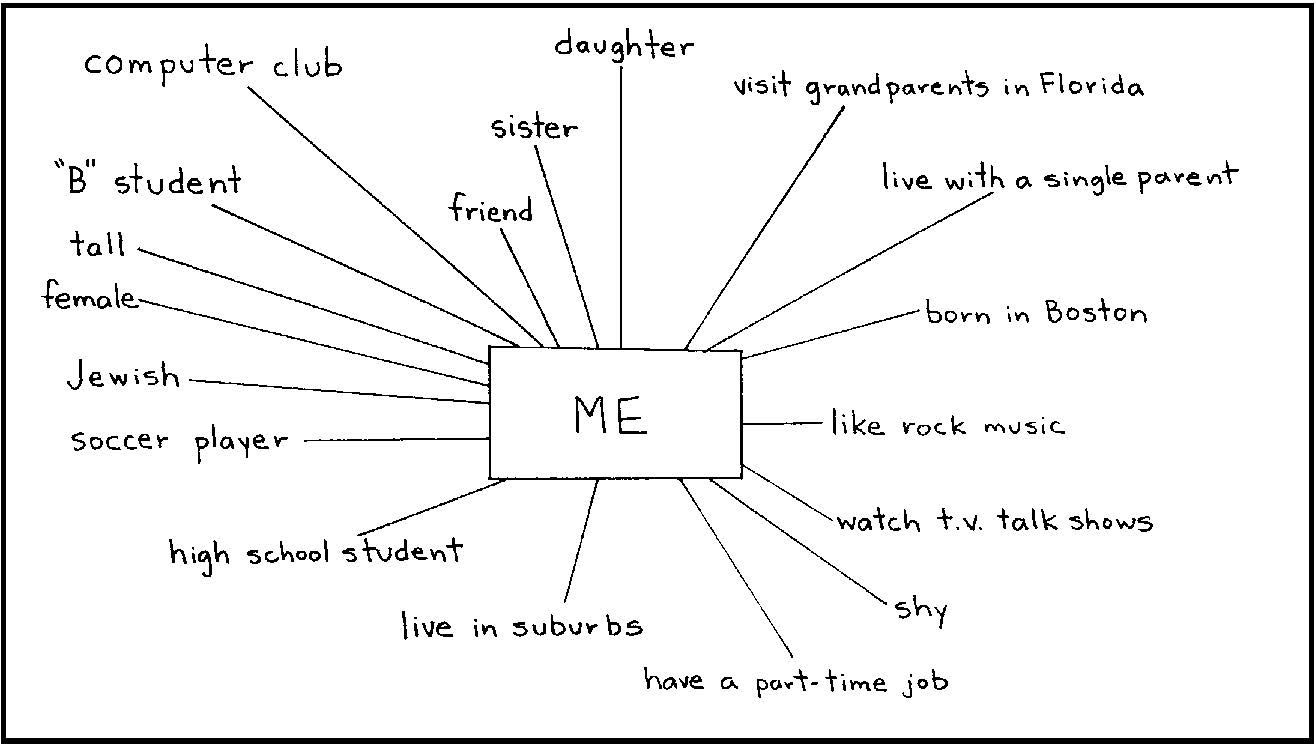 What other resources have you used in your classroom to explore Canada's history of immigration, and more specifically Asian Heritage Month?