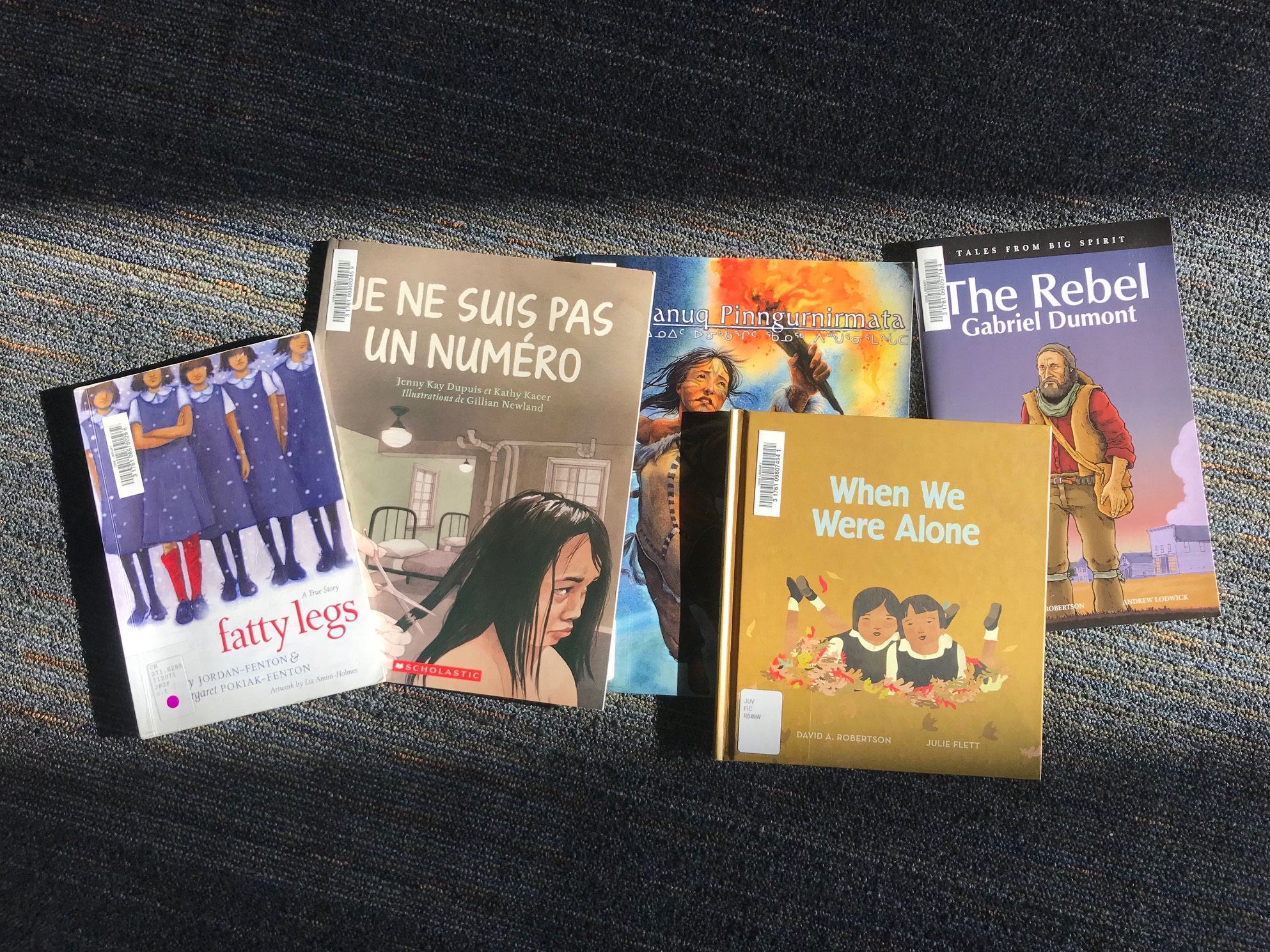 A sampling of Indigenous authored resources for K-12 classrooms from the OISE library. [Photo courtesy of Desmond Wong.]
In a talk titled, What is Reconciliation, Chair of the Truth and Reconciliation Commission, Senator Justice Murray Sinclair, reflects:
"It took us a long time to get to this point, in terms of the relationship between Aboriginal people and this country. Seven generations of children went through the residential schools. And each of those children who were educated were told that their lives were not as good as the lives of non-Aboriginal people of this country. They were told that their languages and culture were irrelevant...at the same time that was going on, non-Aboriginal children...were also being told the same thing... So as a result, many generations of children...have been raised to think about things...in a way that is negative when it comes to Aboriginal people. We need to change that."
Including Indigenous voices, worldviews and resources into classrooms throughout Canada is an essential part of that change. In doing so, it is equally essential to bring a breadth of resources into classrooms so students encounter a diversity and depth of lived experiences. The following post, written by Ontario Institute of Studies in Education librarian, Desmond Wong, helps us to do that.