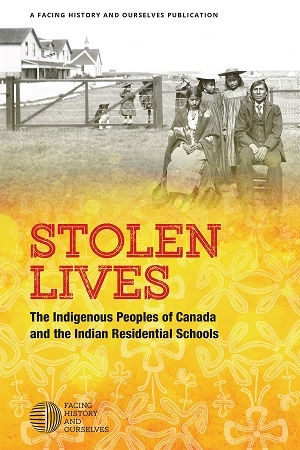 As part of Facing History and Ourselves three day summer seminar "CHC2 Canadian History through a Facing History Lens", Nathan Tidridge came to speak about "Creating a Culture of Caring Through Reconciliation as Non-Indigenous Teacher."
Nathan Tidridge teaches at Waterdown District High School and was awarded the Premier's Award for Teaching Excellence (Teacher of the Year) and the Charles Baillie Award for Excellence in Secondary School Teaching by Queen's University. The author of four books exploring the Crown in Canada, Tidridge's latest work (The Queen at the Council Fire: The Treaty of Niagara, Reconciliation and the Dignified Crown in Canada) was launched by the Canadian Museum for Human Rights. Over the years Tidridge has spoken to numerous groups across the country, including recently the Manitoba Council of Elders, and The Crown in the 21st Century conference held in Victoria. In 2015 he was proud to be appointed to both the Ontario Heritage Trust Board of Directors and the National Advisory Council of the Prince's Charities Canada.
If you were unable to attend and would like to see the talk it was streamed and can be accessed on Periscope.
Following the event I had a chance to catch up with Nathan and talk to him a little bit about his experiences teaching difficult content in the highschool classroom. Whether or not you were able to attend this great talk, take a look at the following interview and consider the following:
1. How could you use the information in this interview to better your own teaching practice?
2. How might this interview help you contextualize the importance of addressing the TRC calls to action for your department and school?
3. How could the interview be used to help inspire and build confidence in educators to incorporate Indigenous Studies into their classrooms?