Facing History Toronto is delighted to introduce five Class Sets now available for our qualified* teachers to borrow and share with their students.
GOOD ENOUGH: One Man's Memoir on the Price of a Dream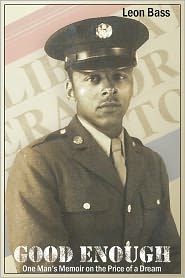 As a nineteen-year-old soldier serving in a segregated unit of the U.S. Army, Leon Bass participated in the liberation of Buchenwald concentration camp in 1945. That moment changed his life. "I was an angry soldier," says Bass. "I was being asked to fight for freedom while at the same time, as a black man, I was constantly being told in many ways that I wasn't good enough to have that freedom." From his anger at his treatment as a soldier in the [U.S.] Deep South, to witnessing the cruelties of Buchenwald, to his awakening to new possibilities as he listened to Dr. Martin Luther King's "I have a Dream" speech in 1963, Dr. Bass asks, "Is the price too high?" The price to realize a dream is to stand up and be counted by doing the right thing every day. (suggested reading level: grade 10-12) To borrow this resource click here.
TEN MARKS AND A TRAIN TICKET: Benno's Escape to Freedom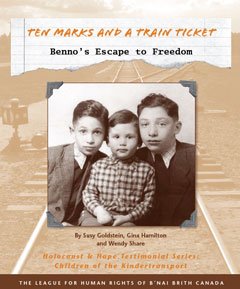 This publication is the first in the League for Human Rights' Holocaust and Hope Testimonial Series. The authors of this book, Susy Goldstein, Gina Hamilton and Wendy Share, tell the story of their father's escape to freedom, a child of the Kindertransport. In January 1939, Benno's parents sent him and his brother, then just 9 and 13 years old, on a train departing Germany. Four months later they arrived in England as part of the Kindertransport. Like the majority of the 10,000 children saved by this rescue effort, they never saw their parents again. (Teacher edition contains DVD. Suggested reading level: grade 4-5 or ELL/ELD) If you wish to borrow this resource please contact Jeannette Slater @ jeannette_slater@facing.org
SALVAGED PAGES: Young Writers' Diaries of the Holocaust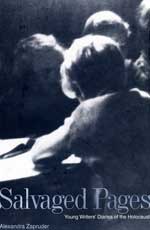 This stirring collection of diaries written by young people during the Holocaust reflects a vast and diverse range of experiences—some of the writers were refugees, others were hiding or passing as non-Jews, some were imprisoned in ghettos. The book offers the first comprehensive collection of such writings, with extensive excerpts from fifteen diaries, ten of which have never before been translated and published in English. The diarists ranged in age from twelve to twenty-two; some survived the Holocaust, but most perished. Taken together, their accounts of daily events and their often unexpected thoughts, ideas, and feelings serve to deepen and complicate our understanding of life during the Holocaust. An educator study guide is downloadable here. (Suggested reading level: grade 10-12) To borrow this resource click here.
THE CHILDREN OF WILLESDEN LANE: Beyond the Kindertransport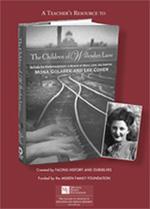 Fourteen-year-old Lisa Jura was a musical prodigy who hoped to become a concert pianist. But when Hitler's armies advanced on pre-war Vienna, Lisa's parents are forced to make a difficult choice. Able to secure passage for only one of their three daughters aboard the Kindertransport, they chose to send gifted Lisa to London and safety. A memoir of courage, survival, and the power of music to uplift the human spirit. (Suggested reading level: grade 7-8) To borrow this resource click here.
THE SUNFLOWER: On the Possibilities and Limits of Forgiveness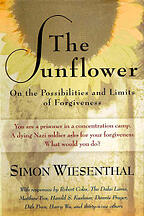 You are a prisoner in a concentration camp. A dying Nazi soldier asks for your forgiveness. What would you do? While imprisoned on a Nazi concentration camp, Simon Wiesenthal was taken one day from his work detail to the bedside of a dying member of the S.S. Haunted by the crimes in which he had participated, the solider wanted to confess - and obtain absolution from - a Jew. In this important book, fifty-three distinguished men and women respond to Wiesenthal's questions [on forgiveness]. (Suggested reading level: grade 11-12) To borrow this resource click here.
*NOTE: Our Library Resources are available to educators who have completed a qualifying workshop or seminar with Facing History. For more information on how you can take part in one, please visit our website.