Remembrance Day is a poignant moment to reflect upon the sacrifice that men and women made before us. As we get farther away from the world wars of the past, how do we as educators ensure that this day is meaningful for our students?
At Facing History and Ourselves, having our students reflect on the past and make connections to the present is integral. History resonates with our students when it becomes personal. Meeting a veteran, and reading individual accounts and testimony are important ways to make that personal connection.
When creating Remembrance Day activities, I ensure my secondary students' exploration reflects the various experiences that created our Canadian narrative.
Veterans Affairs Canada is a great starting place for the discovery of various voices and experiences of the past. It gives you archival material from various conflicts as well as videos, artwork and background information. It also includes testimony from Indigenous, Asian, and Black Canadians and explores our most recent conflict in Afghanistan.
The Memory Project is another resource I use to engage my students with the sacrifices of the past. On their website, you can book a speaker, research veteran's stories as well as find out about the various student contests they hold.
Once students choose the testimony that they would like to explore in-depth, they can create an identity chart for that person. This activity helps build a connection between the past and present. It also allows the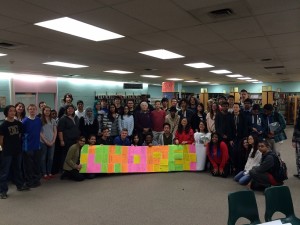 student to examine what factors shaped this individual's identity and help them understand why they made certain choices. A starting activity like this helps build empathy and human connection.
On the Facing History and Ourselves website, the lesson Using Testimony to Teach has various activities that help students grapple and explore these difficult moments in our history. To guide a student's research of a veteran, the activity Levels of Questions, examines testimony in increasing depth:
Level One Questions (Factual)
What events are being described? Where are they happening? Who is involved?
What adjectives do the subjects of the testimonies use to describe what happened to them?
Level Two Questions (Inferential)
How does this testimony contribute to your understanding of this conflict?
What changes do the veterans seem to have undergone as a result of their experiences?
What does this story reveal about human behavior?
Level Three Questions (Universal)
Is it possible to truly understand the experience of a veteran?
What limits our understanding of this conflict?
Stories of sacrifice are also stories of inspiration. Let's encourage our students to breathe life into these stories and provide a forum to memorialize. Students are often inspired to use the arts to express themselves: the creation of spoken word, artifacts, a Wall of Remembrance, a playlist of songs, paintings, and musical interpretations are a few ways they bring the sacrifice of the past to our present.
Through these stories, students will discover that we have a shared humanity and just like the people before them chose to participate, they can begin to consider how they will choose to participate in their world today.
Next Steps:
What activities do you do to make Remembrance Day meaningful to your students?