Today Facing History announced the recipients of its annual Margot Stern Strom Innovation Awards, which grew out of a teaching award established in 2006 to recognize Facing History-trained educators who are thinking outside-the-box to transform schools and impact student learning.
This year, we awarded over $42,200 to fund 19 classroom projects around the world that focus on technological innovation and collaborative learning, including one of our own educators in Canada!

"This award recognizes those educators who are going above and beyond to nurture the intellectual as well as the moral development of their students," Facing History Associate Executive Director Marty Sleeper says. "These are teachers who are making an enormous difference in the world."
We're so excited for Cheryl Payne-Stevens, curricular head of social science at The Woodlands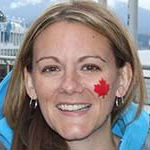 Secondary School in Mississauga who won funding for her "Humans of The Woodlands" project. Students at The Woodlands School will explore the diversity of their own community through a photo essay exhibit. The work is based on a best-selling book Humans of New York. "Humans of The Woodlands" will use Facing History themes of identity and belonging to help students explore local immigrant communities through photography and written word.
"I truly believe that the 'Humans of The Woodlands' photo essay project will empower both our students and our community," Cheryl says. "This is an engaging way for participants to give voice to their stories. The format will provide students with a meaningful and personal understanding of Facing History's scope and sequence. I also think students will relish the opportunity to work with a local artist and will be full of pride when their masterpieces are displayed at our showcase! The showcase will deeply intertwine our school and community and become a powerful memory for all."
Find out more about all of the 2014 winners here.