We've compiled a list of the nine books that we feel every teacher (and student) must read. Each of these books tackles an important event/issue in history. Each of these books is engaging, well-written, and powerful.
Books are invaluable to teaching difficult histories. They take readers on a journey of experience, discovery, and truth. Books bring history to life.
They engage us in experiences that are incredibly personal, and they encourage curiosity. It is through stories that we keep the memory and legacy of people and historical events alive.
There is so much literature in existence, both fiction and non-fiction alike, that focuses on difficult and terrible moments in history. The choices for our students—and often for us—are endless and they can sometimes be overwhelming.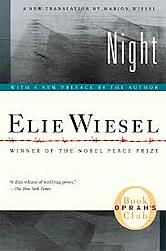 1) Night by Elie Wiesel
Night is Elie Wiesel's true account of his experiences during the Holocaust. The story begins in Sighet, Hungary where Elie, a young, deeply-observant Jewish teenager, and his family are rounded up and taken to the Auschwitz concentration camp, and later to Buchenwald.
Wiesel's writing is clear, specific, and incredibly thought-provoking. He gives a voice to the voiceless; he gives his readers the gift of his experience—of his memory. This book is not simply a testimonial of his experience. Its composition explores the human experience. It asks difficult questions and attempts to explore questions of faith and philosophy. This book takes the reader on a deeply personal journey of faith, exploration, and truth.
Recommended grade level: 9-12
For a downloadable teacher guide to teaching Night, click here.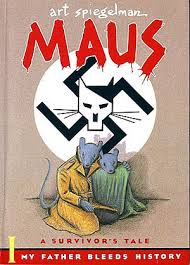 2) Maus by Art Spiegelman
Maus is an incredibly powerful and beautifully-illustrated graphic novel, told in two parts. The story is told from the perspective of a son trying to understand his father, a survivor of the Holocaust. The author uses two timelines, past and present, to fully develop his story. The images and symbolism used in this collection are visually stunning. This book is a terrific introduction to the Holocaust and the effects that tragedy has on a person (and on a person's family). The characters are thoughtfully represented as animals (with the Jews being represented as mice, a play on the Nazi belief that Jews were simply vermin/pests), leaving room for dialogue on symbolism, belief, and representation. The characters have real, believable voices. Their struggles are real and believable.
Recommended grade level: 7-12
Teachers in Facing History Canada's network can borrow a class set of Maus by emailing jeannette_slater@facing.org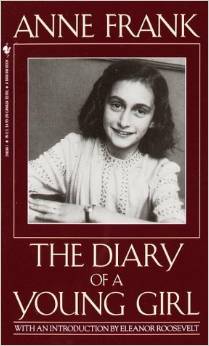 3) Anne Frank: the Diary of a Young Girl by Anne Frank
Anne Frank: The Diary of a Young Girl is often considered a classic in many literary circles. Even so, the story remains relevant to Holocaust education and is still relatable to youth. This book (a work of non-fiction) acts as a coming of age story, told from the perspective of Anne, a young Jewish girl living in Amsterdam during the Second World War. Anne, along with family members and friends, goes into hiding and is later, tragically, discovered.
Recommended grade level: 4-9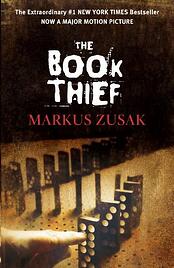 4) The Book Thief by Markus Zusak
The Book Thief is a terrific work of fiction, told from the perspective of Death. It takes place in a suburb of Munich. It follows a young girl, Liesel, as she navigates her way through life in Nazi Germany. Liesel is a fascinating character, full of insight and innocence. Her (adoptive) family, each with their own terrifically detailed personalities, takes in a young Jewish man and hides him in their basement.
Recommended grade level: 9-12
5) Sarah's Key by Tatiana de Rosnay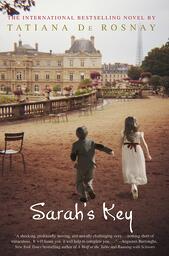 Sarah's Key is a work of fiction primarily taking place in Paris, France in 1942. The author uses two timelines, past and present, to draw the reader into the story. This book provides a retrospective look at the Vel' d'Hive roundup. Sarah, a 10-year-old girl, panics when the French police come door to door, rounding up Jewish families (mostly women and children) in what is now known as the largest mass arrest in wartime France. Worried for the safety of her younger brother, Sarah locks him up in a secret passage in the wall to keep him safe and later journeys to find him again. Sarah's Key is a tragically heartbreaking story of a woman trying to find answers and to reconcile her past.
Recommended grade level: 9-12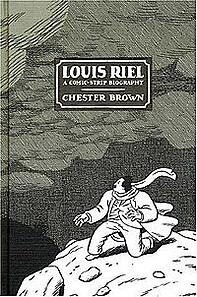 6) Louis Riel: A Comic Strip Biography by Chester Brown
Louis Riel: A Comic Strip Biography attempts to turn a complex history into a work of simplified, literary art. The use of imagery in this collection is both simplistic and effective. It leads the reader through two rebellions that are very important in Canadian history: The Red River Rebellion and the Northwest Rebellion. The book attempts to shed light on some of darker aspects of Canadian history, looking at a key figure: Louis Riel.
Recommended grade level: 7-12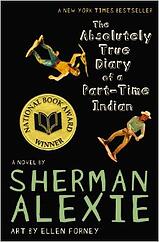 7) The Absolute True Diary of a Part-Time Indian by Sherman Alexie
The Absolute True diary of a Part-Time Indian is a poignant story that uses humour to engage the reader, while exploring very real issues that many Aboriginal children and communities face. While the book is set in the United States, many of the themes are applicable to the experiences of Aboriginal peoples in Canada: education, friendship, family, culture, abuse, and poverty. It functions as a coming-of-age story and a story of identity and self-discovery.
Recommended grade level: 9-12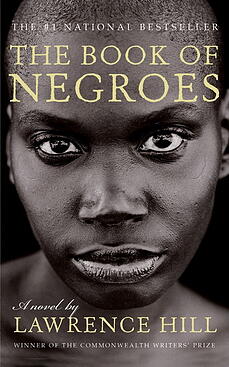 8) TheBook of Negroes by Lawrence Hill
The Book of Negroes centers on the slave trade during the 1700s. The title of the book comes from a historical document by the same name kept by British naval officers. A person of colour was not permitted entrance into Canada if his/her name was not listed in the document. This book centers around a woman named Aminata, who is abducted as a young child from her village in West Africa and is sent to the United States to work on a plantation as a slave. This book is beautifully detailed and thoughtfully captivating.
Note: Due to some disturbing and explicit content in the novel, it would be recommended for a mature, high school classroom.
Recommended grade level: 12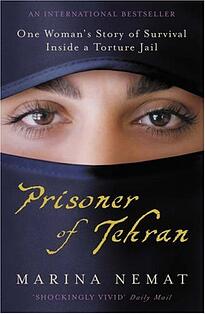 9) Prisoner of Tehran by Marina Nemat
Prisoner of Tehran is a memoir that explores Marina Nemat's experience as a young woman who is falsely imprisoned—and tortured—in a notorious prison in Tehran, located in Iran. Nemat's story is hauntingly heartbreaking. Her resilience in the face of impossible circumstances is incredible. This book looks at the importance of freedom and human rights, while exploring some very harsh injustices that still happen around the world today. It calls readers to action. The manuscript for this book is currently on display in the Canadian Museum for Human Rights.
Recommended grade level: 9-12