This workshop engages students in creating poetry through reflecting on personal connections to place. Stories and history are everything- they are how we understand the world around us and our experiences. Now more than ever we are forced to think about the spaces we inhabit. While we may be losing a sense of community, or a sense of self, as we move into physical isolation there remains a way in which we can deepen our thinking about space and belonging.
Look out for tips marked by an asterisk (*) on how to virtually facilitate this interactive poetry workshop.
---
I am here with these children because/ Few teachers were deemed important enough,/ essential enough,/ to earn a space down here. - Ben Vanry
in this land carved by glaciers/ i am only a moment. - Hannah Lewis
Like all old goddesses, her beauty turns hard some years - Robin Shantz
Introducing the PhoneMe Project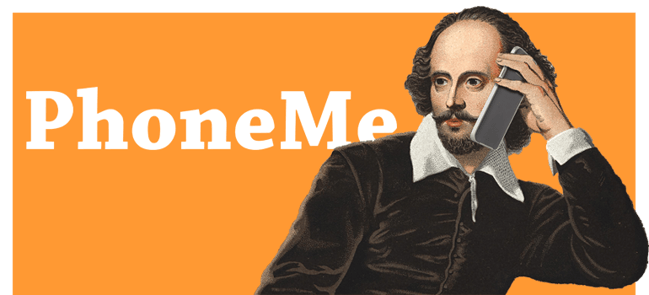 These epigraphs represent just a few recent lines of gorgeous poetry shared on the PhoneMe Map - a place-based, geotagged, online mapping of an innovative, mobile phone-native, spoken word genre of poetry run by the Digital Literacy Centre at the University of British Columbia. The PhoneMe Project particularly offers educators a meaningful experience for their students because it:
promotes community and relationship-building
is engaging, fun, and can be implemented across disciplines
is modifiable as a single workshop and/or can be extended into a longer project
students are introduced to 200+ poems, many by fellow young people
students become published poets on our PhoneMe Poetry Map!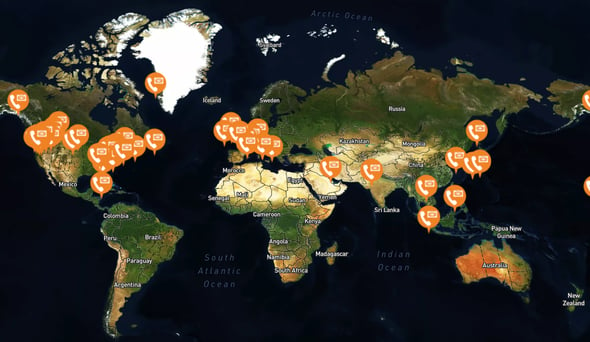 The PhoneMe team has developed an engaging poetry writing workshop that can be augmented for particular educators' needs. To engage your students in reading and writing this innovative poetry, consider using the following lesson plan for a PhoneMe poetry writing workshop.
A Possible PhoneMe Poetry Writing Workshop:
1. Explore the PhoneMe Map
Invite your class to explore the PhoneMe Map. There are over 200 poems represented by orange pins that can be read, listened to, and explored via Google images and maps. We suggest exploring - 'traveling the world,' poem by poem - for about 15 - 30 minutes. Then, learners can respond through a guided five-question reflection activity to capture their experience of one poem in particular by clicking on the Explore & Submit tab on the main page.
2. Brainstorm a place/space for a PhoneMe poem
Once students have some familiarity with the map, they can prepare to write a poem of their own about experiences, thoughts, and/or emotions all inspired by specific places or spaces. Ask students to take a couple of minutes to think about a place or space that is special to them and that they could write a poem about. During this time of physical isolation, students can reflect on the following questions:
What do you notice you miss about your chosen place?
How does place reinforce a sense of who you are?


An important note: At this stage, let students know that while they might wish to write about their family homes, they should not pin their poems to their real home addresses on the map. Instead, they might select a community landmark when publishing for their privacy and safety.
3. Prepare for collaboration and inspiration

Provide these instructions to students along with blank index cards:

*Students can Zoom/Google Hangout/FaceTime/hop on a phone call as a group. You may also give students the option to do this activity with a family member or friend outside of the class.
4. Group interview inspiration and sharing

This next stage is meant to help students build community through storytelling, generate inspiration, and have words on a page to start with when they move on to write their poems. Offer the following instructions to students and then guide and time the activity: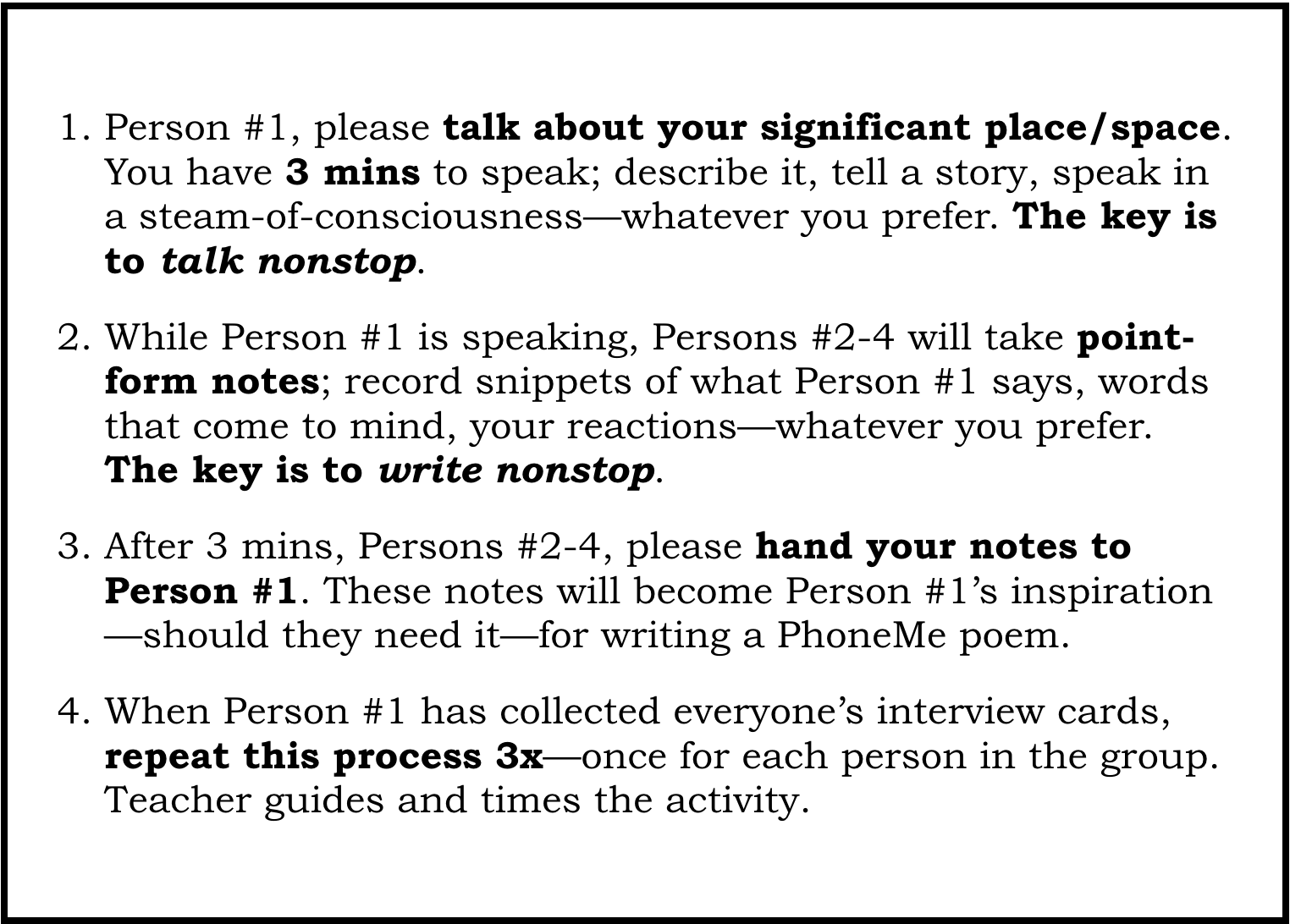 See below for examples of group interview cards: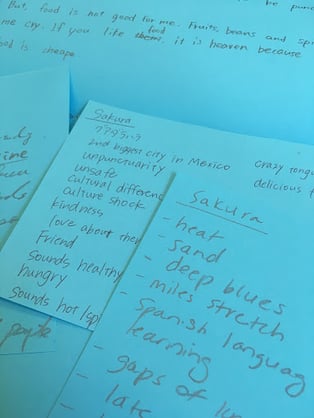 *Students can send partners pictures of their notes via text message or e-mail.
5. Write a PhoneMe poem
Instruct students to use their interview notes for writing inspiration. For poetry writing, we suggest using an eight minute time constraint and offering students an optional poetry template.
*Process work and final product can be submitted to teacher via e-mail or Google Classroom.
6.Perform & publish!

Students can now present and publish their poems at the same time! Call our hotline - 604 PHONEME - and students can perform their poems over voicemail. First, they say their name, the poem's title and location, and then read. We suggest engaging in a whole-class poetry reading session where a handful of excited poets perform and publish in front of the class. *Poetry sharing can be done through Google Hangout or Zoom as a whole class or in small groups.
Next, students must complete and submit a Poem Submission Form. This form will guide students through the information needed for us to publish their work.
A few final tips:
Please feel very welcome to contact the PhoneMe team at dlc.lled@ubc.ca so we can support you as you implement this workshop.
All are welcome to use a pseudonym but please use the same one for the voicemail and submission form.
Try writing and publishing a PhoneMe poem yourself first! This will help you familiarize yourself with the site and you will have an exemplar.