This semester Facing History students from across the greater Toronto area have been busy learning the ins and outs of digital storytelling - writing, editing, interviewing, and developing media skills in order to produce on social justice-oriented radio segments that will broadcast on Radio Regent. The youth-led audio documentaries will explore critical topics such as identity, bystander behaviour, religion, upstanders in history and today, and standing up for others.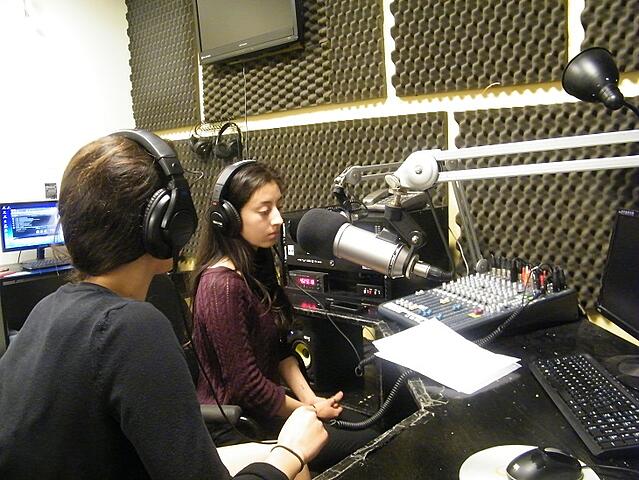 Students recording in the studio at Regent Park Focus!
The students have all taken the Grade 11 Facing History and Ourselves elective course, Genocide and Crimes Against Humanity, and are using this fantastic opportunity to explore an issue that is important to them through a Facing History lens. You can join us to celebrate their efforts and learn more! On June 24, come to the Mozilla Offices to learn more about the projects and meet these student journalists. RSVP today!
And stay tuned to the OnNetwork blog for upcoming posts featuring the student projects!
This project, carried out in collaboration with Regent Park Focus, was made possible thanks to funding from Mozilla Hive Collaborative Community Projects.