Stolen Lives: The Indigenous Peoples of Canada and the Indian Residential Schools is Facing History Canada's latest resource. During August 2016, a number of teachers from across Ontario participated in a three-day summer institute in Ottawa to learn how to improve and enhance current teaching practices in relation to studies of the Indigenous Peoples in Canada and using Stolen Lives in their classrooms.
Educators received an overview of residential schools, engaged in various learning activities, and met Grandmother Irene Lindsey, a residential school survivor who shared her story and then closed her session with a smudging ceremony for participants.
The Truth and Reconciliation Commission's Calls to Action
After reading or hearing a survivor testimony, it is important to address the call to reconciliation in the way we teach about the history of Indigenous Peoples in Canada, the Indian Residential Schools, and to tell our students about the Truth and Reconciliation Commission's Calls to Action.

The Truth and Reconciliation Commission is a part of the Indian Residential Schools Settlement Agreement and its calls to action includes the following themes: language, education, culture, health, justice, and commemoration. The TRC hearings provided a platform for victims to express their own pain, to find out what happened to family members who never returned, and to confront intergenerational trauma.
Part of the TRC's mandate is to ensure that Canadians are aware of what occurred in Indian Residential Schools—loss of culture, forced separation from family and community, physical and sexual abuse, shame, and marginalization. If you would like more information on the treaties that allowed the establishment of the Indian Residential School system, check out the Indigenous and Northern Affairs of Canada pages on treaties with the First Nations people in Canada.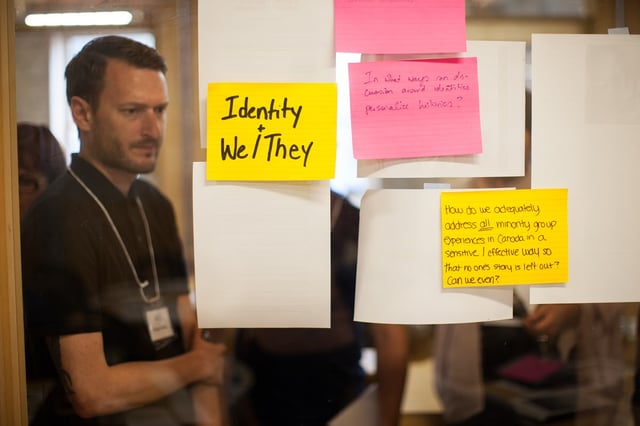 Participants at this summer institute recognized the need to decolonize the curriculum. Many acknowledged the shortcomings of their own education regarding First Nations, Metis, and Inuit issues. The Bering Strait-Land Passage theory, for example, which was widely taught in the past, is now scientifically discredited. Residential Schools however, places of which there is extensive written, spoken and photographic documentation were rarely addressed. Until now.
What is Reconciliation and (the Big Question) who is it for?
Colonization led to the normalization of stereotypes and assumptions about First Nations, Metis, and Inuit people. Consequences included official policies that damaged and destroyed Indigenous people's lives and continue to have an impact today.
A discussion about Indigenous history in Canada must include an understanding that we are all treaty people and that every treaty is a relationship requiring the participation of two parties and involves trust, respect, and agreement.
The concept of reconciliation begins with acknowledging difficult truths that individuals may not be prepared to hear or accept. The reconciliation process allows the two parties involved to work on addressing the wrongdoings and the difficult truths of the past, and for them to work together towards establishing a means to heal.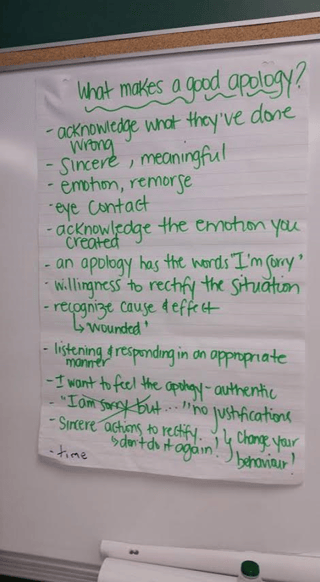 Consider using the following questions as the basis for student inquiry:
Who is reconciliation for?

What does reconciliation look like?

What happens if there is conflict or disagreement during the reconciliation process?

What role does an apology play in reconciliation?

What are the desired outcomes of reconciliation?
Some Resources and Strategies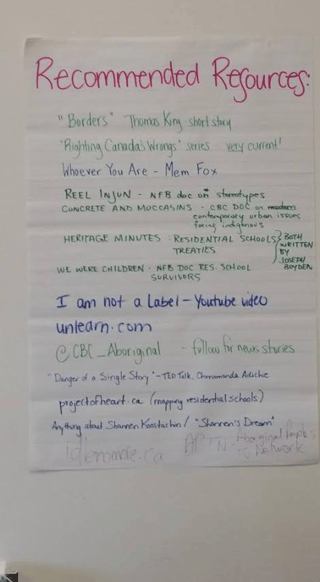 The goal with this activity is to show what is outwardly visible and what remains to be discovered. Stolen Lives includes a number of survivor testimonies regarding their time before, during, and after they left residential school.
Position a piece of text such as a poem, a political cartoon, a speech or an image in the middle of a large piece of chart paper. In small groups, each student examines the text and then comments directly on the big chart paper. After everyone has had a chance to record their initial thoughts, ask each person to comment on another group member's written response.
Field Trip – Mohawk Institute, Woodland Cultural Centre– Brantford, ON
The former Mohawk Institute is a haunting testament to the stolen generation of Indigenous students. This is an emotionally demanding trip where visitors learn about the abuse, neglect, and shame that took place. A residential school survivor leads the tour through the building and shares their experience. Many of these guides will say that sharing their story is part of their own healing.
Conclusions
We are just entering the beginning of the process of reconciliation, a complex and integral process. This is a seminal time in teacher training. Professional Development of this type is invaluable. Learning how to teach our students about residential schools carries both a moral and professional responsibility. We need to ensure that the history of indigenous peoples in Canada is addressed authentically and accurately.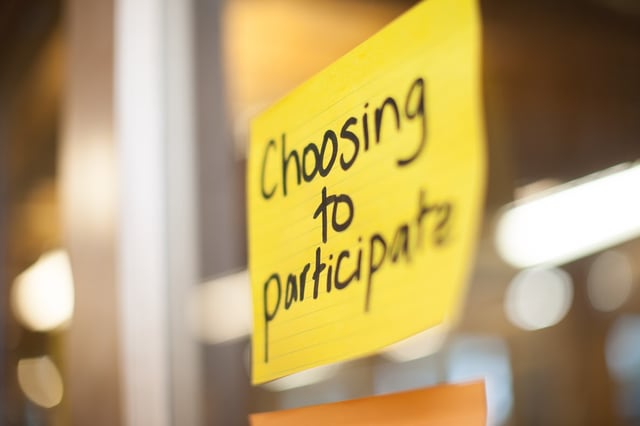 I signed up for this summer institute out of the belief that I wanted to be an early adopter and take ownership of my own professional development. Truth be told, as educators, we're actually coming to this late in the game. What we are essentially doing is closing the knowledge gap for our students. We're not discovering "new" history about the past; we're now fully aware that omissions of the truth must be rectified.
Facing History offered an entry point but there is still so much to be explored with how we can do better in presenting indigenous issues in our classrooms.