On Monday May 6, 2019 Facing History and Ourselves Canada is celebrating our tenth anniversary with a program called Unlearning Hate: A Conversation with Derek Black and Allison Gornik at the Toronto Centre for the Arts.
By age nineteen, Black was regarded as the white nationalist movement's "leading light" in the United States. In the midst of the furor over his presence on a liberal arts college campus, Black accepted an invitation to attend weekly Shabbat dinners in the dorms. After years of often contentious conversations, Black disavowed the white nationalist movement, acknowledging the harm that it caused, and publicly renounced it in 2013. He has been actively speaking out against white supremacy ever since. It was Allison Gornik's guidance, challenges, and questions that were critical to Derek's transformation. Derek and Allison's story exemplifies the empathy, respect, and ability to have difficult conversations that Facing History educators bring to their classrooms.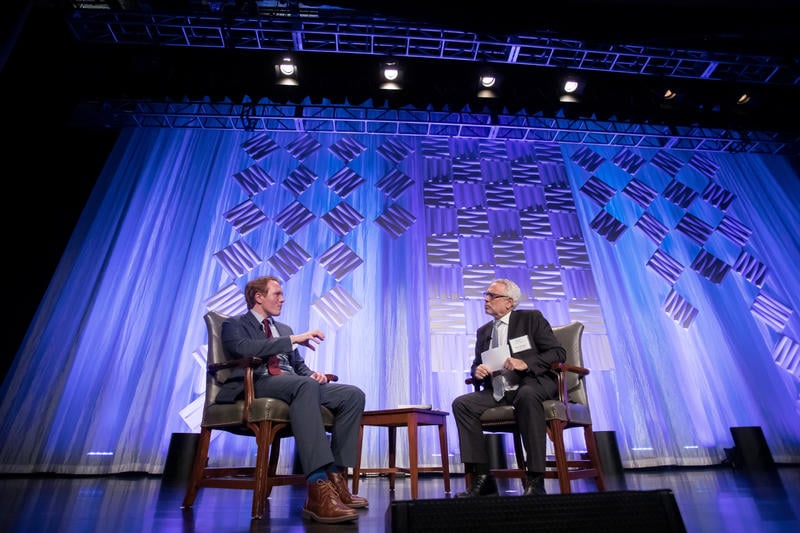 Before we hear Derek and Allison speak at the event, let's examine the context within which this event is happening. Today, the language of hatred and bigotry as expressed through the white nationalist movement has become normalized and hate crimes are on the rise around the world.
The 2015 murder of nine people in a historic African-American church in Charleston, North Carolina, the 2017 murder of six people in a Quebec City mosque, the 2018 murder of 11 people in a Pittsburg synagogue and the 2019 murder of 50 people in two mosques in Christchurch, New Zealand have much in common. In all cases, the men committing these terrorist acts were motivated by the ideas of white supremacy and had been active on white supremacy websites. The victims were all members of minority groups who were peacefully practicing their faith in places that were sacred and that should have been safe havens. Perhaps most significantly, the media coverage of these horrific hate crimes portrayed the murderers as "lone wolves" and/or as deranged men. The influence of the white supremacist movement on each of these criminals and on our society in general was often not mentioned in the media reporting and analysis of these events.
According to Statistics Canada, after steady but relatively small increases since 2014, police-reported hate crimes rose by 47% in 2017. The greatest increase was seen in Quebec and in Ontario where incidents rose from 612 in 2016 to 1,023 in 2017. These increases were driven largely by incidents that targeted Black, Muslim, and Jewish Canadians. An important point to remember is that researchers, including those at Statistics Canada, acknowledge that hate crimes are often not reported.
Dr. Barbara Perry, an expert on hate crime and a Professor in the Faculty of Social Science and Humanities at the University of Ontario Institute of Technology calls this increase staggering. We do not usually see such increases in crime data. Much of the growth was in non-violent crimes such as graffiti and vandalism which has a significant impact on the individuals and communities affected. The increase in hate crime is, as Dr. Perry states: "an assault on our core values of inclusion and equity."
Join us on May 6th to further explore how white nationalism infiltrated the political mainstream, and learn how we can all make choices to better understand each other and take action to build an inclusive and equitable world.
The event starts at 7:30pm on May 6th at the Toronto Centre for the Arts (5040 Yonge St). Tickets are $20: www.facinghistory.org/toronto-conversation