"Either way, the fact that you are here at all changes everything. Because this - you and me, looking at these stories together - this is one of the most beautiful parts of being a human; the drive to connect and understand, heal and blossom. This is the kernel that takes my breath away; the piece that I want to hold on to."
Excerpted from

Sitting Pretty: The View From My Ordinary, Resilient, Disabled Body

by Rebekah Taussig
In this blog post Keagan Stoyles, Facing History and Ourselves Program Intern, and Shira Wolch, Education Coordinator for ReelAbilities Film Festival Toronto, introduce 8 incredible texts for Grade 9-12 classrooms by, or featuring, individuals with disabilities, paired with teaching ideas from Facing History's resources. These are stories of humanity, healing, resilience, relationships and coming-of-age that are significant, not only because meaningful disability representation matters, but also because the writing is beautiful and the themes and experiences in these texts speak to the human experience, connecting us to each other, whether we consider ourselves disabled or not.
Upcoming Event: To learn more about disability representation in film, History or hear about life in high school from students with disabilities, join us on May 16 for a virtual workshop Exploring Stories and Voices for Equitable and Inclusive Classrooms with ReelAbilities.
How can I use these texts in my classroom?
Invite students to participate in a book club to allow student choice to take center stage, and increase student engagement with texts! When student choice drives your book club, you open a space for individual interest to thrive.
To engage students in book clubs, make the book-introductions an exciting and engaging process–don't rush this part! Take a look at Facing History's

Introducing a New Book

teaching strategy for effective ways to get students excited about book clubs!
You can find Facing History and Ourselves' resources to set up a book club, and student handouts to guide book discussions

here

.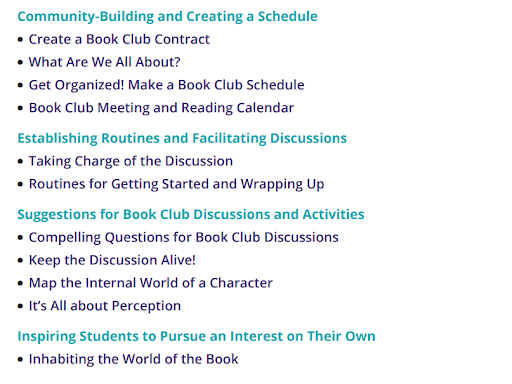 Student Handouts available in Facing History and Ourselves' Book Club Guide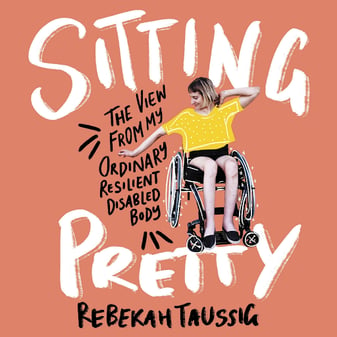 Sitting Pretty: The View From My Ordinary, Resilient, Disabled Body by Rebekah Taussig
Summary: A memoir written by disability advocate and creator of the Instagram account @sitting_pretty, Rebekah Taussing processes a lifetime of memories to paint a beautiful, nuanced portrait of a body that looks and moves differently than most. (Source)
Representation: Paraplegic (Main Character)
Check out my Book Talk example!
Noteworthy Quote: "This is one of the most beautiful parts of being human–the drive to connect and understand, heal, and blossom. This is the kernel that takes my breath away. The piece I want to hold on to" – Rebekah Taussig, Sitting Pretty
Awards: Most likely to make you want to be BFF's with the author! Taussig's voice shines through in her writing–reading this memoir feels like enjoying a warm cup of tea while chatting with a close friend.
Themes: Identity, coming of age, memoir, feminism, activism
Why we love it: This memoir brings about a new understanding of ableism, humanity, and resilience. Taussig's explanation of her view of the world is exceptional–she calls her readers into moments of self reflection and unlearning, rather than calling them out…not to mention Taussig's great sense of humor will keep you totally engrossed!
Consider Pairing this with: Facing History's Text-to-Text, Text-to-Self, and Text-to-World teaching strategy!
Available as an audiobook.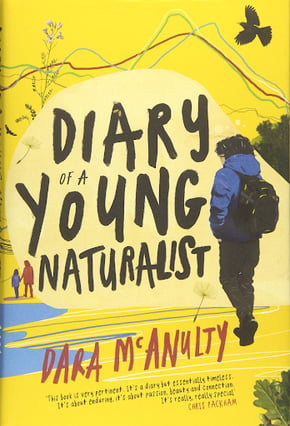 Diary of a Young Naturalist by Dara McAnulty
Summary: Diary of a Young Naturalist explores the natural world from the perspective of an autistic teenager juggling homework, friendship, and campaigning for the environment. These vivid, evocative, and moving diary entries about his connections to wildlife and the way he sees the world are raw in their telling. (Source)
Representation: Autism (Main character)
Watch McAnulty talk about his book here!
Noteworthy Quote: "Dave asks me to hold one of the birds, and as I bring it close to my chest its body heat illuminates me. I start to fill with something visceral. This is who I am. This is who we all could be. I am not like these birds but neither am I separate from them. Perhaps it's a feeling of love, or longing. I don't know for certain. It is a rare feeling, a sensation that most of my life (full of school and homework) doesn't have the space for'' – Dara McAnulty, Diary of a Young Naturalist
Awards: Breath of Fresh Air Award! This novel will make you truly step back and appreciate the beauty of the natural world. Diary of a Young Naturalist feels like the breath of fresh air you've been waiting for.
Themes: Identity, nature, coming-of-age
Why we love it: The imagery in this novel is like nothing else you've ever read! Readers will be completely transported into McAnulty's mind, and will be right there with him among the flora and the fauna. This story is vulnerable, human, and illuminating.
Consider Pairing this with: Facing History's Sketch to Stretch Teaching Strategy
Available as an audiobook.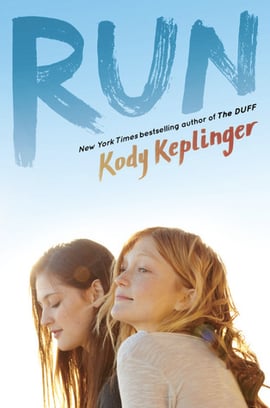 ​​Run by Kody Keplinger
Summary: Bo Dickinson is a girl with a wild reputation, a deadbeat dad, and a mama who's not exactly sober most of the time. Everyone in town knows the Dickinsons are a bad lot, but Bo doesn't care what anyone thinks. Agnes Atwood has never gone on a date, never even stayed out past ten, and never broken any of her parents' overbearing rules. Rules that are meant to protect their legally blind daughter–protect her from what, Agnes isn't quite sure. Despite everything, Bo and Agnes become best friends. So when Bo shows up in the middle of the night, with the police sirens wailing in the distance, desperate to get out of town, Agnes doesn't hesitate to take off with her. But running away and not getting caught will require stealing a car, tracking down Bo's dad, staying ahead of the authorities, and–worst of all–confronting some ugly secrets. (Source)
Representation: Blindness, bisexuality
Watch this book review by Casey Greer!
Noteworthy Quote: "Faces were just a jumble of blurred features to me, but everyone had a different voice. A different rhythm to their speech. If I knew a voice well enough, I could pick it out of a crowd, just like everybody else spotted a face". - Kody Keplinger, Run
Awards: #OwnVoicesRejoices Award! Kody Keplinger, like her protagonist, Agnes, is also legally blind. #OwnVoices books are especially important because the author shares the same traditionally marginalized voice as the character they are representing.
Themes: Friendship, coming-of-age, identity
Why we love it: This book is a Thelma-and-Louise type of friendship, with two young girls confronting their past in an us-against-the-world kind of way. It highlights the power of friendship and how meaningful it can be to have one person who truly believes in you.
Consider Pairing it with: Facing History's Character Chart Teaching Strategy
Available as an audiobook.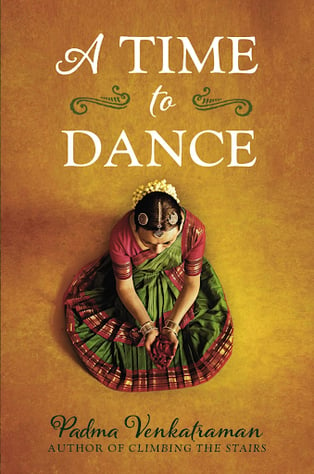 A Time to Dance - Padma Venkatraman
Summary: Padma Venkatraman's inspiring story of a young girl's struggle to regain her passion and find a new peace is told lyrically through verse that captures the beauty and mystery of India and the ancient bharatanatyam dance form. This is a stunning novel about spiritual awakening, the power of art, and above all, the courage and resilience of the human spirit (Source).
Representation: Indian (Main Character), Amputation (Main Character)
Watch this book review by Firework Sparkler
Noteworthy Quote: "I can dance beauty into my body" - Padma Venkatraman, A Time to Dance
Awards: Most Lyrical Writing - the poetry of this novel brings the bharatanatyam world of dance into conversation with spirituality and culture with stunning verse.
Themes: Coming of age, identity, culture, spirituality
Why we love it: This novel, written in verse, paints a complex portrait of Veda–she is vulnerable, flawed, and has messy feelings, which highlights her humanity and makes readers fall in love with her! The verse style of this novel lends itself to a rich exploration of imagery that makes this novel a great one to focus on for literary analysis while still remaining accessible to secondary students.
Consider Pairing it with: Facing History's Found Poems Teaching Strategy
Available as an audiobook.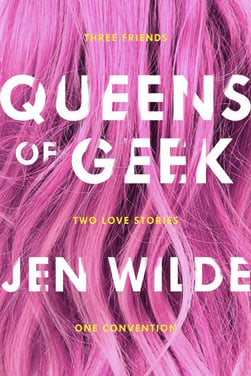 Queens of Geek - Jen Wilde ** note for some profanity **
Summary: Three friends, two love stories, one convention: this fun, feminist love letter to geek culture is all about fandom, friendship, and finding the courage to be yourself! Charlie likes to stand out. She's a vlogger and actress promoting her first movie at SupaCon, and this is her chance to show fans she's over her public breakup with co-star Reese Ryan. When internet-famous cool-girl actress Alyssa Huntingon arrives as a surprise guest it seems Charlie's long-time crush on her isn't as one-sided as she thought. (Source)
Representation: Aspergers, LGBTQ+, Chinese-Australian main character, Black WLW (Women-Loving-Women) love interest, plus size main character, Anxiety disorder
Note-Worthy Quote: "Anxiety isn't an attack that explodes out of me; it's not a volcano that lies dormant until it's triggered by an earth-shattering event. It's a constant companion. Like a blowfly that gets into the house in the middle of summer, flying around and around. You can hear it buzzing, but you can't see it, can't capture it, can't let it out. My anxiety is invisible to others, but often it's the focal point of my mind. Everything that happens on a day-to-day basis is filtered through a lens coloured by anxiety". - Jen Wild, Queens of Geek
Awards: Fabulously Fandom Award - This novel is sure to connect with anyone who has ever been part of a fanbase for a movie, TV series, or book!
Themes: Friendship, identity, feminism
Why we love it: This novel is lighthearted and true to itself, and is a #OwnVoices representation. It includes LGBTQ+ representation, positively represents geek-culture (which so many teens can relate to!), and confronts important issues like biphobia, fat shaming, sexism, and toxic relationships.
Try pairing it with: Facing History's Fishbowl Discussion Teaching Strategy
Available as an audiobook.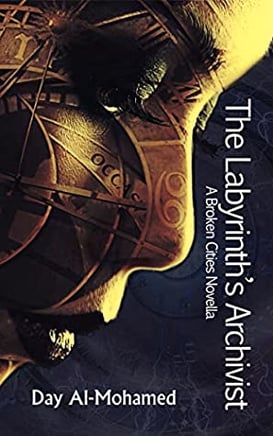 The Labyrinth's Archivist- Day Al-Mohamed
Summary: Walking the Labyrinth and visiting hundreds of other worlds; seeing so many new and wonderful things–that is the provenance of the travelers and traders, the adventurers and heroes. Azulea has never left her home city, let alone the world. Her city is at the nexus of many worlds with its very own "Hall of Gates" and her family are the Archivists. They are the mapmakers and tellers of tales. They capture information on the byways, passages, and secrets of the Labyrinth. Gifted with a perfect memory, Azulea can recall every story she ever heard from the walkers of worlds…But Azulea will never be a part of her family's legacy. She cannot make the fabled maps of the Archivists because she is blind. Now, someone has come to the Residence and is killing off Archivists using strange and unusual poisons from unique worlds whose histories are lost in the darkest, dustiest corners of the Great Archive. As Archivists die, one by one, Azulea is in a race to find out who the killer is and why they are killing the Archivists, before they decide she is too big a threat to leave alive. (Source)
Representation: Blindness (Main Character), LGBTQ+ (Main Character), Women of Colour

Noteworthy Quote: "After a quick detour to her room to fetch her cane, she set out into the heart of the souq" - Day Al-Mohamed, The Labyrinth's Archivist
Awards: Fantastic Fantasy Award! The world-building in this #OwnVoices novella is done exceptionally well, and the rich descriptions and complex characters will make you feel like you are right there beside Azulea as she faces all the action of this fantastical murder-mystery.
Themes: Fantasy, identity, family, tradition
Why we love it: The fantasy genre is seriously lacking in disabled heroes and heroines, but this novella from a #OwnVoices author delivers! Al-Mohamed brings in a blind heroine whose blindness doesn't define her; it's simply one part of her multifaceted identity!
Consider pairing it with: Facing History's Color, Symbol, Image Teaching Strategy!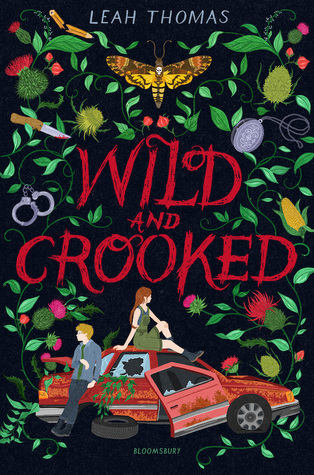 Wild and Crooked - Leah Thomas
Summary: In Samsboro, Kentucky, Kalyn Spence's name is inseparable from the brutal murder her father comitted when he was a teenager. Forced to return to town, Kalyn must attend school under a pseudonym…or face the lingering anger of Samsboro's citizens who refuse to forget the crime. Gus Peake has never had the luxury of redefining himself. A Samsboro native, he's either known as the "disabled kid" because of his cerebral palsy, or as the kid whose dad was murdered. Gus just wants to be known as himself. When Gus meets Kalyn, her frankness is refreshing, and they form a deep friendship. Until their families' pasts emerge. And when the accepted version of the truth is questioned, Kalyn and Gus are caught in the center of a national uproar. Can they break free from a legacy of inherited lies and chart their own paths forward? (Source)
Representation: Cerebral palsy, LGBTQ+ (Main characters - Kalyn is lesbian, Gus is gay/questioning), aphasia
Noteworthy Quote: "Just because people only see thorns in us, just because for so long I couldn't see anything else, doesn't mean we've got no petals" - Leah Thomas, Wild and Crooked
Awards: Friendship Forever Award! This book explores a healthy, platonic relationship between a boy and a girl…and this novel has you just wishing you could sit with Kalyn and Gus at lunch!
Themes: Identity, family, friendship, coming-of-age, mystery
Why we love it: It's not too often a novel represents a platonic boy/girl relationship, but this one delivers! Not to mention the social issues and life topics that are touched on, making this a perfect contemporary read.
Consider Pairing it with: Facing History's Lifted Line Poem Teaching Strategy!
Available as an audiobook.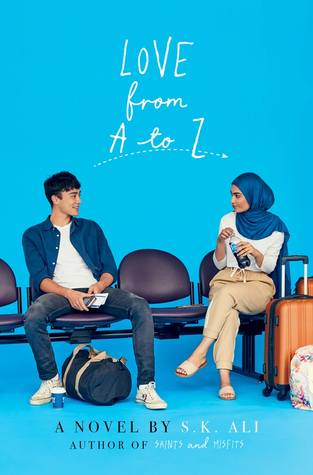 Love from A to Z - S.K. Ali
Summary: Zayneb, the only Muslim in class, isn't bad. She's angry. When she gets suspended for confronting her teacher, and he begins investigating her activist friends, Zayneb heads to her aunt's house in Doha, Qatar, for an early start to spring break. Fueled by the guilt of getting her friends in trouble, she resolves to try out a newer, "nicer" version of herself in a place where no one knows her. Then her path crosses with Adam's. Since he got diagnosed with multiple sclerosis in November, Adam's stopped going to classes, intent, instead, on perfecting the making of things. Intent on keeping the memory of his mom alive for his little sister. Adam's also intent on keeping his diagnosis a secret from his grieving father. Alone, Adam and Zeynab are playing roles for others, keeping their real thoughts locked away in their journals. (Source)
Representation: Muslim (Main Characters), multiple sclerosis (Main Character).
Watch this book review by Safo's Fantasies
Noteworthy Quote: "Here's one thing I CAN figure out and that's how much I don't know. How I don't know what you went through at school. With your teacher. I don't know about the extent of Islamophobia you've faced. I don't know what it feels like to be you. But here's another thing: I DO want to know." - S.K. Ali, Love From A to Z.
Awards: Amazing Activism Award - this novel features young women who stand up for their rights and beliefs, while framing their activism as just one part of their multifaceted identity.
Themes: Love, relationships, culture, Islamophobia, activism, identity
Why we love it: This story is a meet-cute romance…and yet, it's so much more! Both Adam and Zeynab are well rounded, developed characters, and their relationship grows and changes as they do. Between the tooth-rotting sweetness that is their love, the characters confront real trauma and social issues that face teenagers today.
Consider pairing it with: Facing History's Level of Questions Teaching Strategy
Available as an audiobook.
---
At Facing History and Ourselves, teaching for equity means that each student receives what they need to develop their full academic, social and civic potential. Centring justice in education means addressing the historical exclusion and misrepresentation of particular communities through meaningful inclusion, voice and representation in curriculum, practices and policies.