Welcome back to school! As you start to get settled into your courses and plan the weeks ahead, here are a few opportunities to get excited about if you are keen to bring more Facing History and Ourselves into your classrooms.
1. If you are teaching Grade 10 History in Ontario (CHC2D, CHC2P)
We are currently looking for teachers who have attended a seminar with us to pilot a draft Facing History-based course, and give us feedback to make this course better
This course is based on the new Ontario History curriculum documents, but structures your semester or year around the Facing History Scope and Sequence, thus bringing guiding questions and themes of identity, membership, humanizing history and the choices within it, memory, legacies, judgment and choosing to participate into a chronological study of Canadian history.
We have created a sample course overview with a pacing guide, optional in-depth case studies and ideas for Facing History lessons that help students make deeper connections and develop strong historical thinking skills.
The feedback we request will be in the form of a quick survey at the close of each Facing History theme.
At the end of each semester, we hope to share what we are learning and provide an opportunity to have participants share

documents,

resources, and assessment ideas with each other.
If you are interested, email Jasmine_Wong@facing.org.


2. We continue to develop more resources for English classrooms, so let us know what you're reading in yours!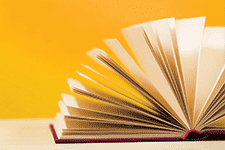 3. Save the date for Holocaust Education Week and our November 6th event:
"Do No Harm? Nazi Doctors and the Persecution of Gay Men"
Under national socialism, homosexuals were grouped as "asocial," along with criminals, vagrants, alcoholics, the congenitally disabled, and the insane. Homosexuality was to be eradicated and central to this campaign was the work of Nazi doctors. Even though no single interpretation of the nature of homosexuality was accepted by medical or lay authorities at the time, Nazi doctors often used gay men for scientific experiments in an attempt to locate a "gay gene" to "cure" homosexuality. This lecture will explore the cultural, psychological, and social factors that drove Nazi policy against gay men and justified, in the minds of Nazi doctors, their perpetration of such atrocities.
Registration details on the Facing History website coming soon!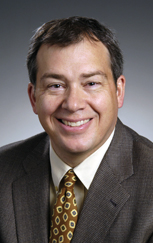 Location: William Doo Auditorium, 45 Willcocks St. (Spadina, North of College), University of Toronto
The event begins at 7 p.m. and is free.
The evening's keynote speaker is Dr. James E. Waller, Cohen Professor of Holocaust and Genocide Studies, Keene State College. Dr. Waller's book Becoming Evil: How Ordinary People Commit Genocide and Mass Killing takes an in-depth look at the transformation by which an ordinary people become capable of committing genocide and mass atrocity.
Email Jeannette_Slater@facing.org to inquire about reserving seats. Students welcome.


4. Join our teacher blogging team
Are you a Facing History-trained teacher interested in writing about your experiences in the classroom? We want you to share your great ideas, difficult questions, and eye-opening resources with our community and beyond.
Blogging is easy and rewarding!
Don't know what you'd write about? We've hosted blogs about thought-provoking lessons, culminating projects, reflections, interviews with guest speakers, best books and videos, classroom climate, skills teaching, technology, and more!
Best of all, writing means you have the opportunity to reach hundreds (up to thousands) of teachers who want to learn from you (and we know you already like teaching)!
Contact Jasmine_Wong@facing.org if you're interested in joining our blog team for a guest post, or to be a regular blogger.