This blog post is the 2nd in a multi-part series. Natalie Steele, an educator with Peel District School Board in Ontario, will be sharing additional resources and strategies for your classroom over the next few months on the topics of Black identities, humanizing stories, amplifying missing voices in the curriculum, and correcting the systemic abuses of history in schooling.
Why Historical Fiction?
One challenge when studying the history of marginalized peoples is often the histories of these groups have a limited amount of primary source materials available for research to draw from compared to the prolific amount of Eurocentric sources. In your search to find primary sources that help students to connect to the humanity of those held in bondage in an inhumane system, you may encounter many barriers, like language, accessing the actual resource because it's no longer in print and/or digital versions are not available, and/or the only copy available is far away with limited access.
These barriers are further complicated when studying the history of people of African descent in early Canada. While some free Black Loyalists and freedom seekers began schools in Black settlements, slave owners held the right to refuse literacy education to my ancestors. This began during the forced arrival of the first Africans enslaved by British and French settlers until the abolition of slavery in Canada in the 1830s. In particular, education that could threaten the social order was withheld. The result? Until large numbers of Black people were able to read and write, most of our history was passed down orally. Oral histories are particularly vulnerable to being lost over time and parts can be forgotten and changed as it passes verbally from one generation to the next.
I try to overcome these barriers by supplementing missing voices from history through the use of historical fiction.
If you're going to be using historical fiction in your classroom, please keep the following things in mind:
The text(s) you choose should be written by someone who identifies as being a part of that culture or ethnic group and understands their lived experiences. One of the worst things you can do when using historical fiction is to use the work of a writer who has no cultural/ethnic connections to the group whose voice you are trying to restore.
Check that the work of fiction is still set in a real historical context and timeline. The characters, or historical individuals being represented in the text, should be going through real historical events. It should not be a work of fantasy; the events should be historically accurate.
Actually read the book, short story or watch the film you intend to use in your course. It may seem silly that I included this caveat, but you really need to familiarize yourself with the material you want to use in your course and make sure the connections are there.
When in doubt, visit your local woke School or University Librarian(s), English Teachers, Drama Teachers and independent bookstores. These individuals consume large quantities of literature, plays and films. Talk to them about what you are trying to accomplish, they will be able to help you by suggesting materials, texts and films that might be appropriate for you to use and if they don't know, they probably have connections who can help.
In my own practice:
When developing materials for my school's version of CHE 3O0 - Origins and Citizenship: The History of a Canadian Ethnic Group, which focuses on the history of Canadians of African descent, it was suggested by the culturally responsive English team that we should try using Homegoing by Yaa Gyasi in the course.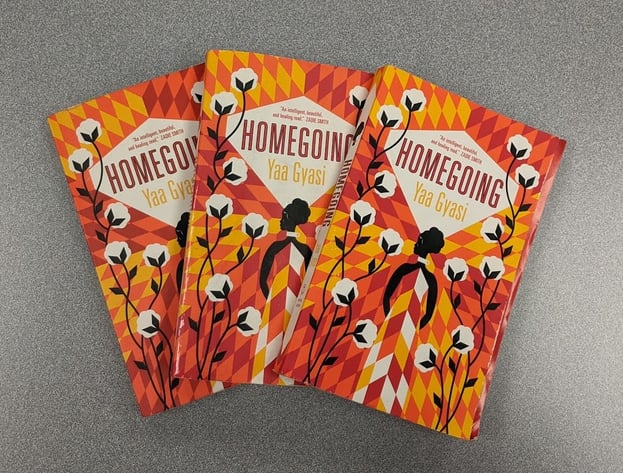 Until that point, it never occurred to me that I could use historical fiction in that way. I read the entire book and was moved. Homegoing gave my students and I the opportunity to see how slavery and anti-Black racism has impacted black people for generations. There were moments where we cried together and had to take deep breaths and process what we had just read. The way Gyasi captured the experiences of colonialism and slavery from the beginning to the end through the experiences of an extended family is amazing. It allowed my students to hear and experience what it was like. For those of you who have students who may be on an individual education plan (IEP) or need support with reading, I would recommend that you also obtain an audiobook version of the text for them to listen to instead of reading it. Also, teenagers like being read to.
That was my situation 3 years ago while developing CHE 3O0 with my colleague. Today I find myself back in the same place as I currently develop and collect course materials to teach an Afrocentric CHI 4U0 - Canada: History, Identity and Culture at my school. I am once again searching for materials to restore the silenced voices and experiences of my people so they can be heard, honoured and remembered by generations to come. Never to be lost, forgotten and marginalized again.
Additional Resources:
For additional resources that highlight the voices and experiences of Black Canadians:
Execution Poems by George Elliot Clarke (Gr. 12)
Execution Poems, is George Elliott Clarke's complex lament for his late cousins, George and Rue - two Black men who were hanged for the murder of a taxi driver. In 1949, George and Rufus Hamilton were hanged for the murder of a taxi driver in Fredericton, New Brunswick. Fifty years later, Clarke has written, in his abundant style, a series of poems that embody both damnation and redemption, offering convoluted triumphs alongside tragedy and blurring the line between perpetrator and victim. (From CBC.ca)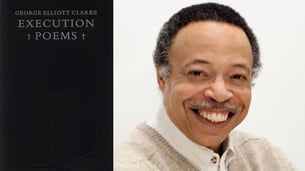 Photo courtsey of CBC.ca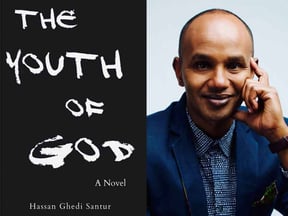 Photo courtesy of muslimlink.ca (Mawenzi House)
Frying Plantain by Zalika Reid-Benta
Frying Plantain follows Kara Davis through elementary school to her high school graduation, as she comes of age while being perennially caught between her Canadian nationality and Jamaican heritage. Over a series of 12 stories, Davis visits her great aunt in Jamaica, endures a cruel prank by close friends and deals with her stubborn grandparents. (from CBC.ca)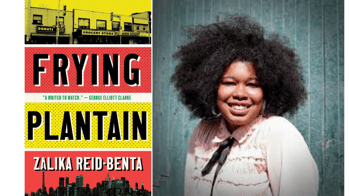 Photo courtsesy of CBC.ca (House of Anansi Press)

The Book of Negroes by Lawrence Hill (Gr. 12)
Abducted as an 11-year-old child from her village in West Africa and forced to walk for months to the sea in a coffle—a string of slaves— Aminata Diallo is sent to live as a slave in South Carolina. But years later, she forges her way to freedom, serving the British in the Revolutionary War and registering her name in the historic "Book of Negroes." This book, an actual document, provides a short but immensely revealing record of freed Loyalist slaves who requested permission to leave the US for resettlement in Nova Scotia, only to find that the haven they sought was steeped in an oppression all of its own.
Written ten years before his celebrated novel The Book of Negroes, Lawrence Hill's Any Known Blood follows five generations of an African-Canadian-American family, from the slave trade of 19th-century Virginia to the predominantly white suburbs of Oakville, Ont. -CBC.ca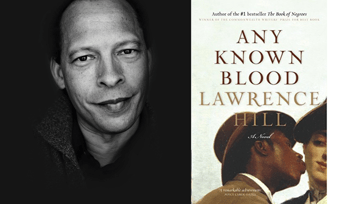 Photo courtesy of lawrencehill.com

Washington Black by Esi Edugyan's
Washington Black, tells the story of 11-year-old Washington "Wash" Black, a slave on a Barbados sugar plantation in the 19th century. His master is Englishman Christopher Wilde, who is obsessed with developing a machine that can fly. When a man is killed, Wilde must choose between his family and saving Black's life — and the choice results in an epic adventure around the world for Wash. (from CBC.ca)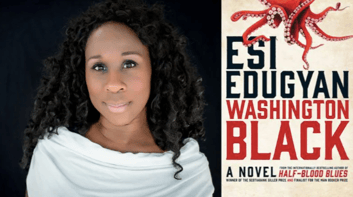 Photo courtesy of CBC.ca (Tamara Poppitt, HarperCollins Canada)
The Hate U Give by Angie Thomas
Sixteen-year-old Starr Carter moves between two worlds: the poor neighborhood where she lives and the fancy suburban prep school she attends. The uneasy balance between these worlds is shattered when Starr witnesses the fatal shooting of her childhood best friend Khalil at the hands of a police officer. Khalil was unarmed. *Note: This is not a Canada-specific text.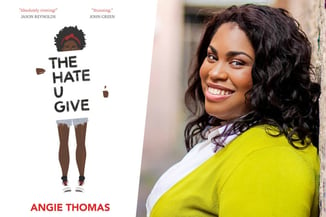 Photo courtesy of Anisfield-Wolf Book Awards

---
Teachers, we want to hear from you.
How are you highlighting diverse Canadian voices into your classroom?

Do you have any resources to add to this list? We'd love to hear from you in the comments.