June is Indigenous History Month but it is my hope that we are always aware of the Indigenous people around us. Some of us may not share the same experiences in life, but whether you are Canadian or Indigenous or both, we have a shared history, from different perspectives.
In this artist interview, Kent Monkman describes his art as an opportunity to "reverse the gaze" (Artist Interview - Kent Monkman: mistikosiwak [Wooden Boat People] Met Exhibitions). I think it's important to look through a window into another's world, and then have courage to go through and explore. The music, social media, literature, documentaries and movies I invite you to look and listen to are all Indigenous led.
The stories of resistance have been told from a colonial perspective for hundreds of years. Throughout the month, on National Indigenous Peoples Day on June 21, and beyond, the public is hungry to learn more about Indigenous world views. In The danger of a single story TED Talk Chimamanda Ngozi Adichie reminds us of the importance of breaking down single stories and honouring and celebrating people and groups in their full humanity:
"Show people as one thing over and over again and this is what they become. The single story creates stereotypes and the problem with stereotypes is not that they are untrue, but that they are incomplete and they make one story become the only story…"
This non-exhaustive list is about taking back the narrative and challenging single stories. So let's sit down and read, watch and listen together.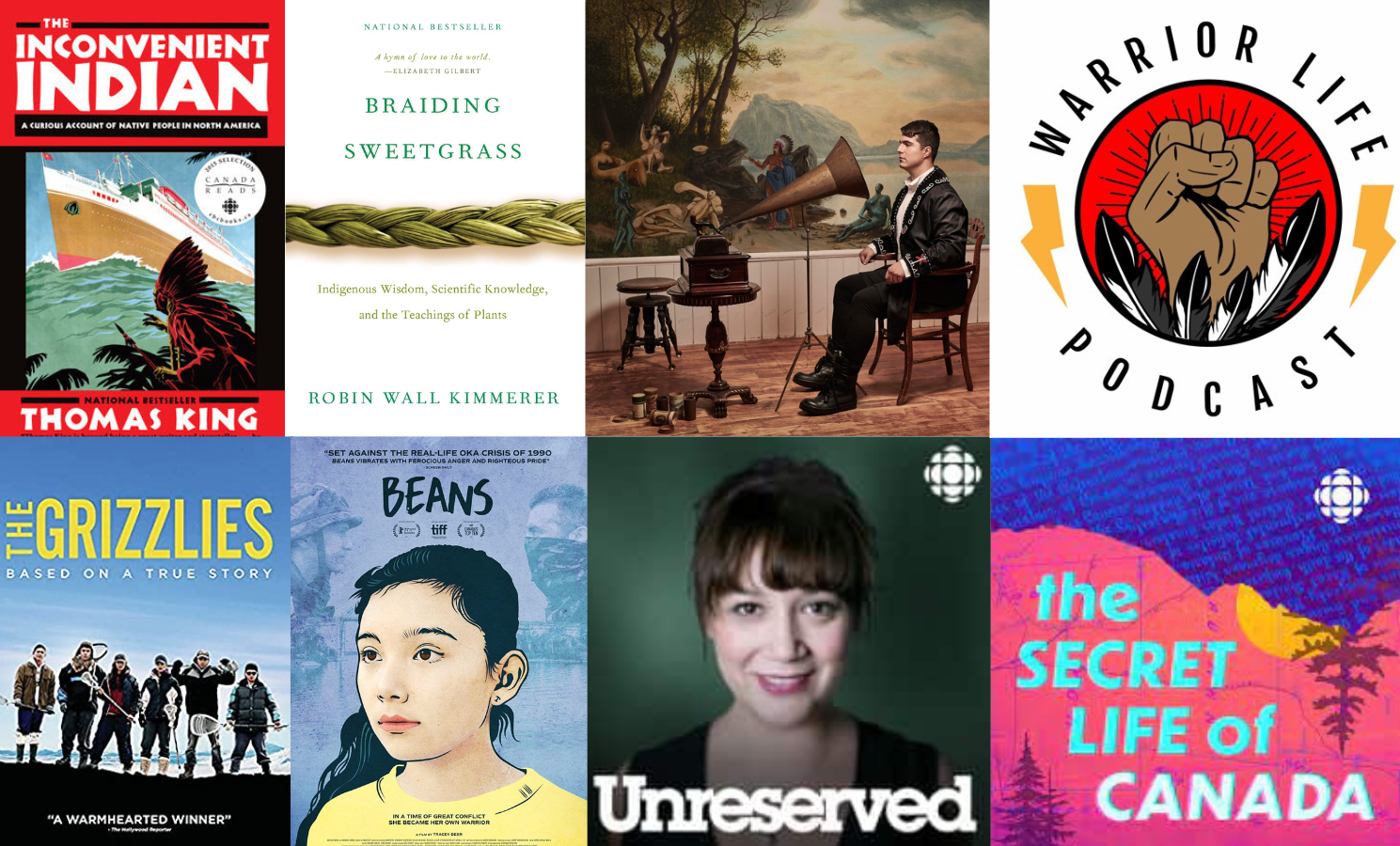 MUSIC
PEOPLE YOU MIGHT WANT TO FOLLOW ON TWITTER
BOOKS
These are a list of Authors that I have read and love. This is a great list from CBC that will be a wonderful resource to help see what is out there by Indigenous authors.
To find books by author and age group, I like to purchase from Indigenous owned and operated bookseller GoodMinds, which is located near Six Nations of the Grand River.
Here are a few that I have read and recommend:
MOVIES/DOCS
PODCASTS
VISUAL ARTISTS
Do you want us to add a resource to this list? Comment below or email canada@facinghistory.org