[FA_Lite id="519"] [FA_Lite id="519"]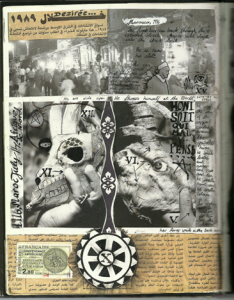 Making Journals the "Destination"
Waterdown Teacher Nathan Tidridge has come up with a unique way of journaling in his first year of teaching Genocide. Journaling is a key tool in confronting the issues of Genocide and Facing History. Tidridge, an Ontario Premier Award winning educator, took the valuable process of journaling to a new level using the life of an amazing young man.
Dan Eldon, pictured here, was a photojournalist who was killed while on assignment. His mother has carried on his memory and published his journal: www.daneldon.org. The journal is fascinating look at this young man's thoughts through his pictures, words and his art. Mrs. Eldon has a travelling exhibition of his journal and is open to other students contributing their journals as well. Our own Waterdown students will be able to send their finished journals to add to this great exhibit. Tidridge is encouraging his students to approach their journals in the spirit of Dan Eldon, "On the surface Dan's pages are explosive, colourful, and even chaotic! Yet, when we really look at his pages we understand his perspective through the very rawness of his expression…. Expression is the most important part of being a human being. We express ourselves in many different ways – through music, dress, words, paintings, behaviour, and attitudes. This is what your journal should become."
As we explore the Facing History questions of the Weimar Republic and George Grosz for example, we encourage the students to use pictures and drawings and found items to paste into their journals. We are fortunate to have a great and collaborative Art and Photography department who have agreed to help students with this project. This is another great tool to help students explore the issues of Genocide and to help them on their journey of understanding. The journey, as Dan Eldon said, "is the destination."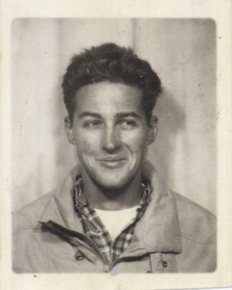 Fun Fact: A movie about his life, The Journey is the Destination is in the works staring Daniel Radcliff in the lead role!
.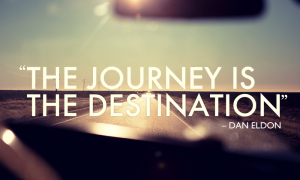 This assignment is being executed in partnership with the Dan Eldon Education Group and Creative Visions Foundations