On International Holocaust Remembrance Day, and indeed everyday, it is important to remind ourselves of how important it is that we learn about the Holocaust and hear the stories of Holocaust survivors.
As theologian Eva Fleischner explains, learning about this history can change each of us: "The more we come to know about the Holocaust, how it came about, how it was carried out . . . the greater the possibility that we will become sensitized to inhumanity and suffering whenever they occur."
This crucial sensitization to inhumanity and suffering can help us, and young people, develop the patience and commitment that is required for meaningful change. As one Facing History student wrote: "The more we learn about why and how people behave the way they do, the more likely we are to become involved and find our own solutions."
Every day throughout a course in Facing History classrooms, the Holocaust is taught by focusing on the choices of individuals who experienced this history as victims, witnesses, collaborators, rescuers, and perpetrators. Through this learning, students recognize a shared humanity with these individuals. According to historian Doris Bergen, focussing on the choices of individuals in history helps us to see the Holocaust not just as part of European or Jewish history but as "an event in human history."1 A history that is relevant to our lives and our world today.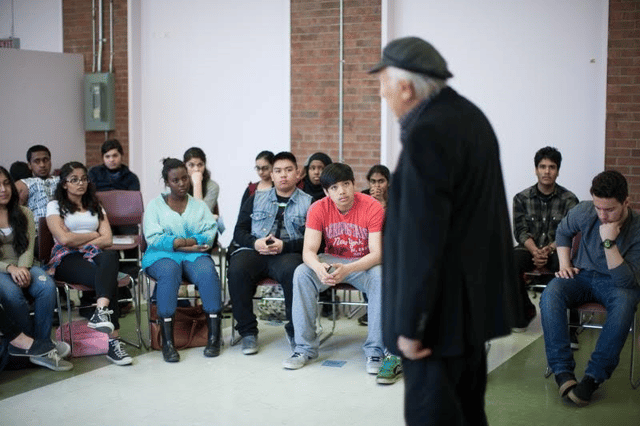 Students listening intently to Holocaust survivor Nate Leipciger
By taking time to examine the steps that led to the Holocaust we discover that history is not inevitable but is, rather, the result of both individual and collective decision making.
This approach provides a lens for us to make connections between history and the consequences of our actions and beliefs today and how we as individuals make distinctions between right and wrong and between good and evil.
After studying Nazi Germany and the Holocaust, another Facing History student wrote, "It has made me more aware—not only of what happened in the past but also what is happening today, now, in the world, and in me."
In a Facing History classroom, young people realize that there are no easy answers to the complex problems of racism, antisemitism, hate, and violence, no quick fixes for social injustices, and no simple solutions to moral dilemmas, but that they must act to make the world free of prejudice and bigotry.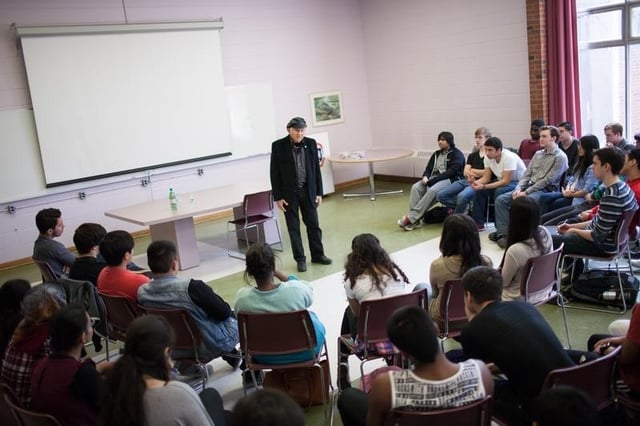 Holocaust survivor Nate Leipciger speaking to a Gr. 11 class in Scarborough, Ontario
To delve deeper, click here to view a video of scholar Doris Bergen speaking about the phases that led to the Holocaust. Dr. Doris Bergen is the Chancellor Rose and Ray Wolfe Professor of Holocaust Studies at the University of Toronto.
Educators, check out these lessons and units with all new content to examine the Holocaust with your students.
Facing History launched new resources to examine the Holocaust and innovative approaches to teaching the Holocaust on our website in 2016. The 4th edition of our educator resource Holocaust and Human Behavior will be released in hard copy in the spring 2017.
1. Doris L. Bergen, War and Genocide: A Concise History of the Holocaust, 3rd ed. (Lanham: Rowman & Littlefield, 2016), 1.