Ever since attending my first Facing History and Ourselves workshop, I have looked for ways to incorporate Facing History pedagogy into my middle-years classroom. This year, I used the scope and sequence and pedagogical triangle to design the structure of my Grade 8 English Language Arts course.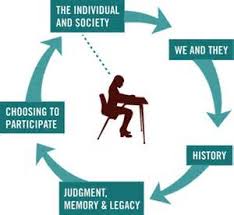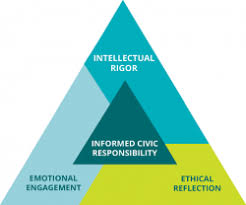 Manitoba's refreshed English Language Arts curriculum weaves together four strands, including language as sense making, language as system, language as exploration and design and, most importantly, language as power and agency. Using Facing History's vast library of resources, I can easily design learning experiences that fit perfectly with each strand while engaging my students in meaningful discussions and inquiry.
Beginning the year with Contracting, we used Untitled Poem by Beth Strano* which we studied at the Stolen Lives seminar in Summer 2018. From there, we moved to an inquiry into identity and story. In addition to identity charts, biopoems, and The Bear That Wasn't, we used resources like Street Calculus, "On the Sidewalk Bleeding," The Danger of a Single Story, and Our Kind of People to explore how to define identity. We looked at how labels, assumptions and stereotypes can lead to prejudice and discrimination. We also read the classic book The Outsiders to look at group membership – the costs and benefits of fitting in with a group. Students made deep connections between each of the unit's texts.
*Note from Facing History: This blog post was updated in July 2021 to correctly reference a poem by Beth Strano, "Untitled," posted to Facebook June 25, 2021. We originally posted a version of this poem attributed to Mickey ScottBey Jones. After learning that Jones' version was plagiarized, we have replaced it with the original poem by Beth Strano. Please use Strano's version going forward.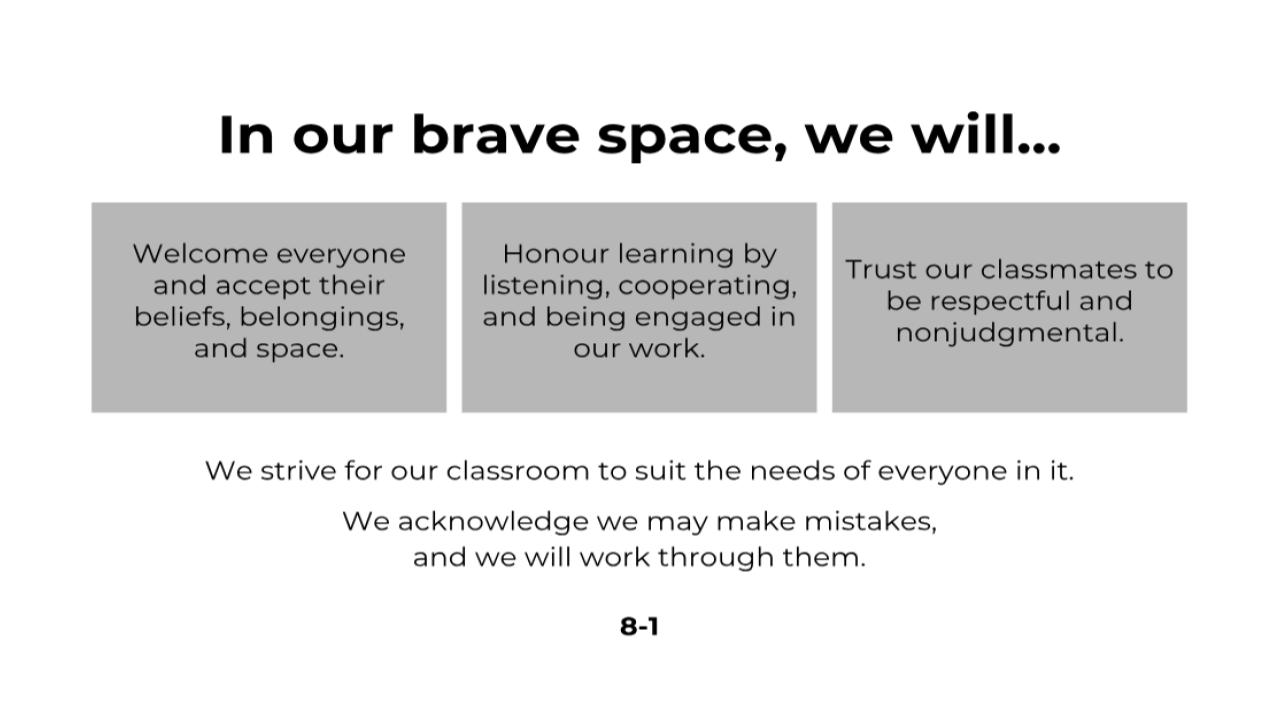 We then moved into an exploration of dystopian literature, using The Giver and Facing History's resource as a guide. Students read the short story "Harrison Bergeron" and watched 2081, connecting their thinking to texts from Commonlit.org that discuss authoritarian regimes, such as North Korea. We looked once again at the costs and benefits of belonging to a society where choice and individual freedoms are limited. Now, students are about to begin reading various dystopian books as part of literature circles, continuing to link texts and to think deeply about the value of democracy.
The year will close with students participating in a Choosing to Participate-themed book club, featuring reading selections that explore contemporary issues. I will use Stolen Lives to anchor the work, especially using the civic choices chapter as a springboard to explore how to advocate for important causes. Students will write and perform a TED-talk style presentation, arguing why their chosen issue is important and how to get involved in possible solutions.
My Grade 8 students have shared how they find our English Language Arts class to be meaningful and interesting, and I love how Facing History's pedagogy has transformed my teaching to help my students experience powerful learning.
Next Steps
How have you incorporated Facing History into your Grade 6-8 classroom?