Earlier this week, it came to our attention that the supports that we have been offering to Canadian educators seeking to address the murder of George Floyd, and Canada's anti-Black racism with students aren't as accessible and visible as they should, and need to be.

Screen capture from the Reflecting on George Floyd's Death and Police Violence toward Black Americans Teaching Idea
While we have been responding to individual emails, phone calls and sending lesson and resource ideas to subscribers of Facing History Canada's Educator e-Newsletter - we have not posted these newsletters, nor our reading lists or the questions we're thinking about to this blog or to our twitter account.
It is our responsibility to speak out against injustice and brutality, to learn, support and amplify scholarship on Black activism and anti-Black racism in Canada, and core to our mission - to use the lessons of History to challenge teachers and students to stand up to bigotry and hate. Moreover we are driven by the desire to realize justice and equity. The humanizing of Black lives and the system of Anti-Black racism affects all of us. It impacts our friends, colleagues, the educators and students we work with, our communities, and ultimately, ourselves.
This is a responsibility we understand and feel strongly.
For the past two years, we have been on our own journey of grappling with Black history in Canada and informing ourselves on contemporary realities of racism; this past year, we began building relationships, listening, and learning to support the deep work that needs to be done. We know we need to do more and we know we need to work in partnership.
Through our educator e-newsletter, we convened a June 3rd post-event conversation for Canadian educators to reflect on Working for Justice, Equity and Civic Agency in Our Schools: A Conversation with Clint Smith.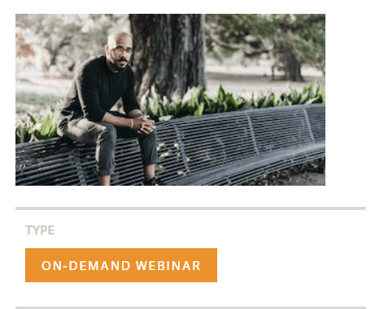 Screen capture from the on demand webinar Working for Justice, Equity and Civic Agency in Our Schools: A Conversation with Clint Smith
We've also shared through the e-newsletter that we are convening educators in Canada to provide learning opportunities that will begin to address Canada's particular histories of anti-Black and anti-Indigenous racism in education and the particular demands for equity and justice must be addressed, as part of the upcoming July Teaching for Equity and Justice Summit. We will continue to do more.
As we continue to learn and bring together scholarship and partners to help us and the teachers we are so privileged to support, we aim to make this process more visible.
To ensure you get the lessons and professional development that we publish for Canadian Educators subscribe to our e-newsletter and help us share it with your network.
You can find the Stay Connected sign up at the bottom of each page on the Facing History website. To ensure you don't miss other important professional development opportunities and supports, subscribe to our e-newsletter today.
A sincere thank you to the critical friend who called us out by calling us in.
If you have resources and know speakers you can introduce us to to deepen our work to bring Black History to educator professional development and student learning, please contact us.
---
Here's the newsletter that we sent to educators on June 2nd.
This has been a difficult week for communities around the country. Educators like you are now called on to help your students process and understand the pain, confusion and anger of recent events. As always, we are standing with you and building new resources to help you meet this moment.
As you know, on May 25, 2020, George Floyd was suffocated by a police officer in Minneapolis, while three other officers looked on. George Floyd has joined a long list of black men, women, and children who have been killed in recent years by police officers. (See many of their names here.) Protests have erupted across the United States—and even across the world—in response to these deaths.
Last week, you heard personal reflections from our President and CEO, Roger Brooks, in the blog post, On George Floyd.
Today we are sharing with you our latest Teaching Idea which is a guide for teachers to begin conversations with their students about George Floyd's death and the events that surround it. Consider pairing this teaching idea with the CCLA's article, A Recent History of Racial Profiling and Policing in Canada and a narrative like Desmond Cole's article, The Skin I'm In to bring this conversation into a Canadian context.
Such conversations are always difficult for teachers to facilitate, and distance learning presents added challenges to teaching sensitive material. Despite these challenges, it's critical to make space for students to process the difficult and deeply painful events of the past week.