This blog post is the first in a multi-part series. Natalie Steele, an educator with Peel District School Board in Ontario, will be sharing additional resources and strategies for your classroom over the next few months on the topics of Black identities, humanizing stories, amplifying missing voices in the curriculum, and correcting the systemic abuses of history in schooling.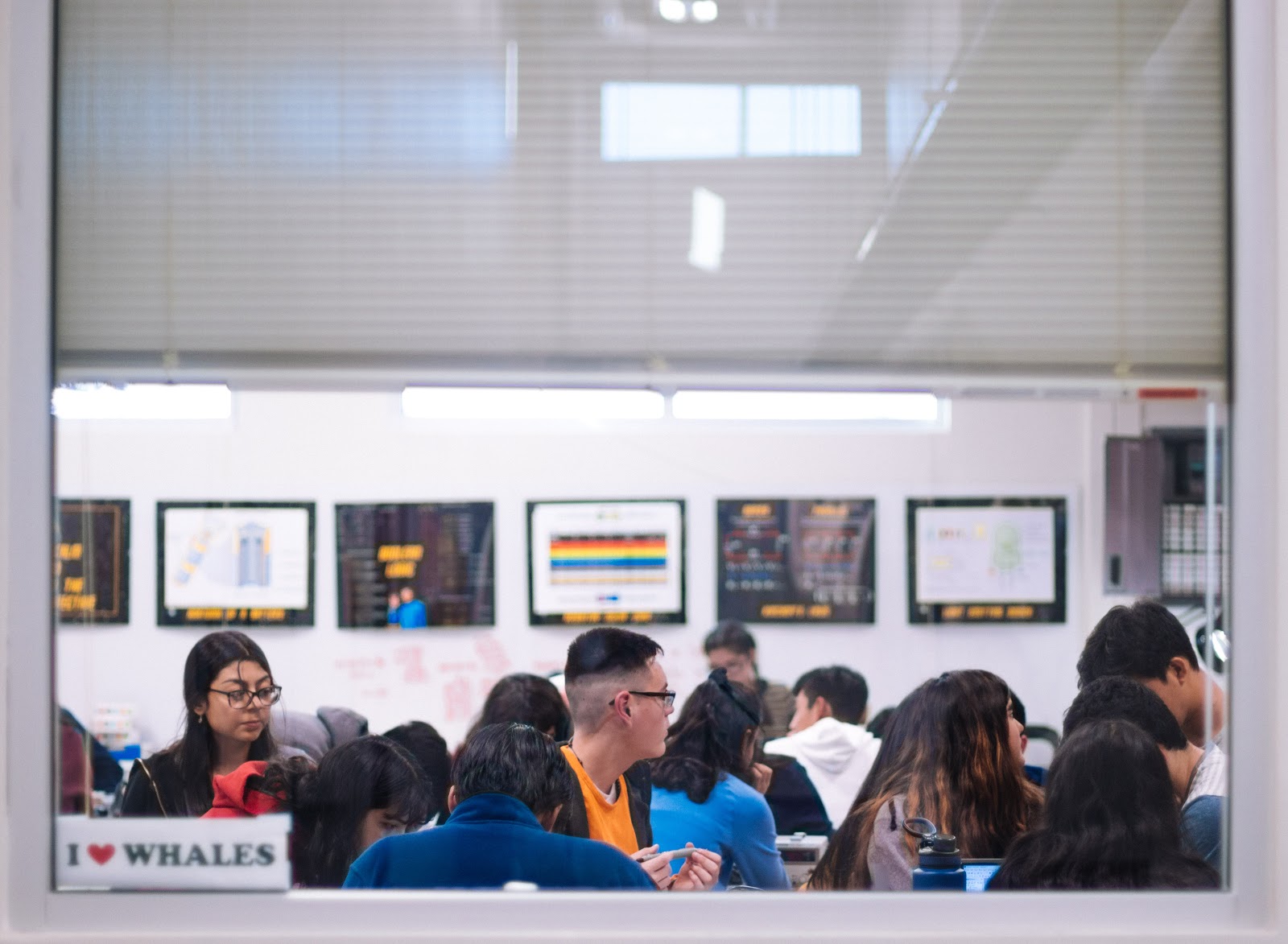 High School Students in Class, by Photo by Jeswin Thomas from Pexels
Early in the summer, the Facing History and Ourselves' Canadian office put out a call to educators to respond to anti-black racism. In that post, Senior Program Associate Jasmine Wong reminded us of Facing History's mission statement: "To use the lessons of history to challenge teachers and their students to stand up to bigotry and hate." This mission statement reminds us of the power of history and how we, as educators, can use it to arm our students to stand up to anti-Black racism.

There is no doubt that many history teachers in the past few years have spent a lot of time looking for resources to create a full picture of Canadian history that restores hidden figures, and their impact on history to return what has been omitted.

Let us get started with some free resources available online to assist in enriching existing history and social science lessons. The following is a list of four resources, a brief description of it and some suggestions on which Ontario Curriculum Secondary history courses that they would connect with.
Resource: Timeline: Black History - The Canadian Encyclopedia

Description:

The Canadian Encyclopedia has conveniently compiled this timeline of historical events involving and related to Black Canadians. The timeline is searchable by year and is in chronological order. The timeline format is helpful when looking for events and individuals to enrich lessons from specific periods. They also have many articles that include images of Black Canadians, making this site a great source of visuals.

History Courses:

CHC 2D
CHC 2P
CHV 2O
CHE 3O
CHM4E
CHT3O
CHI4U
CHY4U
CHY4C
Resource: Library and Archives Canada: Black History in Canada

Description:

Library and Archives Canada brings us this list of collections and fonds on Black Canadian History. Also, they provide curated collections, information on how to search Library and Archives Canada for more information, and photographs of Black Canadians and their lives.

History Courses:

CHC 2D
CHC 2P
CHV 2O
CHE 3O
CHM4E
CHT3O
CHI4U
CHY4U
CHY4C
Resource: UNESCO - General History of Africa

Description:

UNESCO, also known as The United Nations Educational, Scientific and Cultural Organization, has been compiling a general history of Africa since 1964. The General History of Africa currently spans 8 volumes, and UNESCO continues to add new volumes, with an additional three due to arrive. These volumes cover African history from pre-contact to the present. While hard copies can be purchased, digital copies of the volumes are available for free online. To find the online version, use UNESCO's Digital Library and search for the title of the volume you are looking for, and it will come up in the search results.

History Courses:

CHC 2D
CHC 2P
CHV 2O
CHE 3O
CHM4E
CHT3O
CHI4U
CHY4U
CHY4C
Resource: Consulates/Embassies & Professors

Description:

Consulates/Embassies and Professors whose research is in Black History usually have connections to culture and heritage associations. These cultural and heritage associations are excellent sources of oral history. They can connect you to individuals, perhaps in your local community, who can come and speak to your class about what life was like for them during specific time periods. Make sure to check with your school about the requirements for inviting a guest speaker before you invite someone.

History Courses:

CHC 2D
CHC 2P
CHV 2O
CHE 3O
CHM4E
CHT3O
CHI4U
CHY4U
CHY4C
So now that you have all of this information, what do you do with it? A good starting point would be to revise your units and lessons to include celebrations of Black Canadians' achievements in these suggested ways:
Review PowerPoints/Google Slides. Make conscious efforts to include images of Black Canadians from different time periods. Erase the misconception that there weren't any people of colour during these time periods.
Include Black Canadians

when discussing noteworthy individuals' achievements.

Invite guest speakers to speak to your students.

Go back to the contacts you have made with consular officials, professors and heritage associations, or reach out to members of your community to teach in your classroom. I have had my parents via telephone explain to my grade 10 classes what it was like to live during The Cuban Missile Crisis, The October Crisis, 1960s Caribbean Immigration to Canada and

Windrush

.
These four resources should help in starting to incorporate Black Canadian History into your courses. I want to express my appreciation for your willingness to be a part of this change and do the work that is needed. Thank you for fighting anti-Black racism and preparing future generations to combat bigotry and hate in this world.
---
What resources are you using to create a full picture of Canadian history that restores hidden figures and their impact on history?