Our dear friend, mentor, and teacher, former Chief of Sagkeeng First Nation (Manitoba), Theodore (Ted) Niizhota Fontaine passed away on May 10, 2021. Theodore was a beloved husband, father, grandfather, uncle, nephew, cousin and Sagkeeng community member. He is known across Canada as an accomplished leader in First Nations and public service, a knowledge keeper, Elder, gifted author, educator and public speaker (click here for a full biography). We continue to mourn his loss, miss his presence and walk with gratitude for his friendship and for the legacy that he created with Facing History. Read our full remembrance post here.
Despite the difficulty that came with testifying to some of his deepest losses, and the traumas he experienced, Theodore committed incredible time and energy to doing so. In 2010, Theodore completed his memoir, Broken Circle: the Dark Legacy of Indian Residential Schools, a Canadian national best seller in non-fiction. Over the course of the next decade, he spoke to over 1,000 audiences across Canada and the United States. He gave voice to his healing journey, survival, and victory over Canada's residential school system.
He also spoke to guide our work as educators so we might confront the true history and ongoing impacts of residential school incarceration. He shared the pain of learned hatred for his identity, language and community so that we might affirm children's identities and communities.
In 2018, after guiding and contributing to the resource Stolen Lives: The Indigenous Peoples of Canada and the Residential Schools, he sat with us and entrusted us to record and share his testimony; while he continued to meet with teachers and students in person or over video webinars, these taped testimonies served to open up questions, dialogue and deeper understanding.
Today, we carry forward his work by sharing his recorded testimony with suggestions for introducing and debriefing his experiences.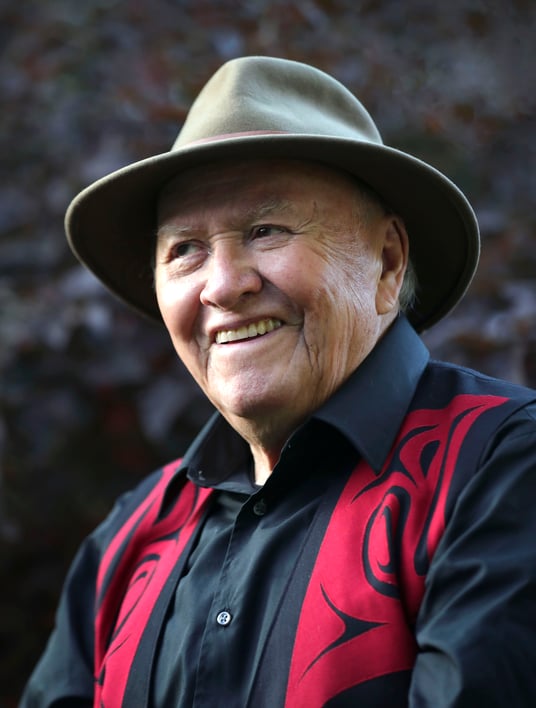 Photo courtesy of Morgan Fontaine
1. Preparing the Classroom for Survivor Sharing
We recognize how important it is to support and care for students while discussing difficult content in a culturally safe, trauma-aware and identity affirming way. We hope the ideas below help you to create an intentional way to engage students with Theodore's experiences:
Before engaging with survivor testimony
Consider Chimamanda Adichie's The Danger of a Single Story: Ensure students encounter many stories, including stories of Indigenous life prior to colonization, and in contemporary times. These texts should reflect diverse and authentic voices of Indigenous scholars, knowledge holders and content creators (i.e. educational YouTube, Instagram, Twitter, TikTok accounts)
Seek out and follow the guidance that the Indigenous coordinator or consultants at your board offer for providing culturally sensitive supports for Indigenous students;
It is important that you and your students are prepared for the content that will arise in the video. Be sure to watch the survivor testimony first so that you are aware of the content and can prepare students based on their specific needs.

View

this 7 minute video

on preparing students for survivor testimony and consider how you can adapt the strategies used by the teacher in the video.
Teaching the Historical Context for Theodore Fontaine's Testimony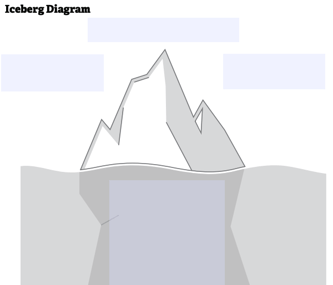 Introducing Students to Theodore Fontaine through Photos and Written Texts
Theodore always told children to call him Theodore. Introduce him by name to students, highlight pieces of the

biography

his family shared, as you would before welcoming a speaker to your class.


Read these brief excerpts

about Theodore's life before and resistance during his incarceration in residential schools from his memoir

Broken Circle

together.

In a journal or in small groups, ask students to debrief these readings by adapting the Head, Heart, Conscience

teaching strategy:

What insight do these passages offer about who Theodore Fontaine is?
What emotions did the texts raise for you?
What questions about justice, power or resistance do the passages raise for you?



Before hearing Theodore's testimony, consider facilitating an

image analysis

using these photos that he shared in his memoir

Broken Circle

. Ask students: Why do you think Theodore chose to include these photos in memoir? What is it that photos on their own can reveal and in what ways are they limited? Ask students to choose one of the images and engage students in an anticipation exploration using this modified See, Think, Wonder teaching strategy:

1. What drew you to this photo?
2. What do you notice in the photo?
3. What does this photograph make you think of and how might it connect to a photograph you've seen before or somebody you know in your life?
4. What questions does the photograph raise for you?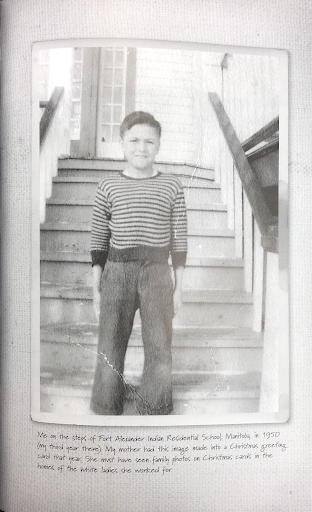 "Me on the steps of Fort Alexander Indian Residential School, Manitoba, in 1950 (my third year there). My mother had this image made into a Christmas greeting card that year. She must have seen family photos on Christmas cards in the homes of the white ladies she [cleaned homes] for." - Theodore Fontaine (Broken Circle: The Dark Legacy of Indian Residential Schools, A Memoir, Heritage House Publishing Company Ltd., 2010, pp. 144.)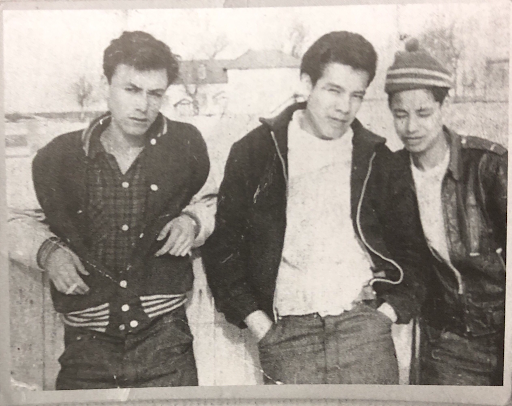 "Me in the white-sleeved jacket, my close friend William, one of the over-age players on the Fort Alexander Hockey team who helped secure our win, and our now deceased friend Luke at right. The photo was taken a few days after our victory in the All-Indian Residential School tournament in Brandon, Manitoba, in 1958" - Theodore Fontaine (Broken Circle: The Dark Legacy of Indian Residential Schools, A Memoir, Heritage House Publishing Company Ltd., 2010, pp. 144.)
Read Theodore's

foreword to S

tolen Lives

together. You may want students to read the entire foreword or read select excerpts using the

Big Paper strategy

, which uses writing and silence to explore topics in depth.
Content warning: This video contains mentions of abandonment, emotional distress and physical, sexual and emotional abuse.
2. Remembering and Honouring Theodore Fontaine's survivor testimony
After engaging with Theodore's survivor testimony, it is important that students have time to process and reflect on their learning, emotions, and questions privately and (if desired) together. Here are some teaching strategies that will provide options and speak to students' diverse needs and interests:
Independent Reflection
Before students share their reflections out loud with their peers, we encourage you to create time for independent reflection first in order to give students necessary time to process the information they heard. Depending on your student needs, here are some ideas to independently debrief survivor testimony:
1. Journaling: Independent journaling can help students make sense of what they heard and prepare for whole class sharing. You may want to provide students with a writing prompt or give the option for students to free write. Writing prompts can include:
Connect: How do the ideas and information in Theodore Fontaine's testimony connect to what you already know about the residential school experience?
Extend: How does Theodore Fontaine's testimony sharing extend or broaden your understanding of the residential school experience?
Challenge: What did you find most challenging in this video (i.e. moral ethical question, emotional response, something that you learned)?


3-2-1:

Are some of Theodore's relationships and experiences similar to your own? Does his testimony help you in responding to challenges in your life, if so, how? Using the prompts provided above, record:
Three things that you learned from Theodore Fontaine's testimony.
Two questions that you still have.
Oneway you would like to remember and continue sharing Theodore Fontaine's testimony and/or One thing you would like to say to Theodore Fontaine.
2. Art to process emotions
Our colleague Lorrie Gallant, who is a writer, illustrator, storyteller, visual artist, educator, Expressive Arts Practitioner, born and raised on Six Nations of the Grand River Territory in Ontario, has taught us the importance of using diverse art forms to reflect and process emotions after hearing survivor testimony.

Visual art: In this blog post, Lorrie reflects on a postcard activity she facilitated while working at the Woodland Cultural Centre. After hearing survivor testimony, participants would design a small piece of art on the cover of a postcard that expresses how they feel and share a few words.

Poetry:
Creating bio poems

: Students can create a bio-poem about Theodore which will help them get beyond the aspects of identity that are often more obvious and familiar (such as ethnicity, gender, and age) by asking them to focus on factors that shape identity, such as experiences, relationships, hopes, and interests within themselves or others.

Found poems

: A "found poem" is one that is created using only words, phrases, or quotations that have been selected and rearranged from another text. To create found poems, students will choose language that is particularly meaningful or interesting to them from Theodore's testimony and organize the language around a theme or message.
Music: Students can choose a single piece of music or create a playlist of songs that they would like to dedicate to Theodore and/or that connects to the emotions they are feeling. The songs don't have to be literal but rather bring about similar feelings and emotions they experienced while hearing Theodore's sharing.
Please share students' work with us Canada@facinghistory.org so we can continue to honour and share Theodore's legacy with his family and our educator and student communities.
Debriefing as a Classroom Community
Small group sharing
It's important to give some time for students to reflect and share in small groups together before opening up the conversation to the full class. Students can start by sharing their thoughts and/or creations in small groups using one of the following teaching strategies:
Learn to Listen, Listen to Learn

: focuses on strengthening listening skills and allowing a chance for everyone to share

Think, Pair, Share

: students write and discuss their ideas with a partner before sharing them with the larger group

Graffiti Boards

: Using the journal prompt above, students can write their thoughts on a sticky note at their desk and post it on a graffiti wall and then read others' responses on a gallery walk.
Large group sharing
Once students have time to process the information independently, you may want to facilitate a sharing circle where students can vocalize their thoughts and feelings and share anything that came up for them during their personal and/or small group reflections.
Close the sharing circle by asking students to express their thoughts directly to Theodore by speaking out loud to him, either one word or whatever they'd like to say to him. Keep notes of their statements and send it to canada@facinghistory.org so we can continue to honour and share Theodore's legacy with his family.
Extension Activity: After whole class sharing, revisit Theodore's photos that students analyzed before hearing his testimony. Ask students: How does hearing Theodore's testimony layer on new learning and meaning to the images and help you see something you didn't see before hearing Theodore's testimony?
Centring Self Care
Whenever we facilitate survivor testimony sharing for educators, we always set aside time to make a note about self care to remind everyone in the room that the words spoken and emotions felt will likely leave the room/session with them. Self care can look different for each person- it may mean a phone call with a loved one, a movie/book/music that brings you comfort, a walk, a shower or bath. Whatever it means, it's important for your students to have a self care plan before leaving the classroom so that when/if they feel overwhelmed after class, they know who/what/where to lean on in order to process the information. We also recommend checking in with students the next time you meet to address any insights, thoughts or questions that have surfaced.


3. Responding to Learning with Action in the Days and Weeks Following Survivor Sharing
In the final stage of Facing History's scope and sequence, Choosing to Participate, we invite students to take meaningful steps to respond to learning about injustice. By taking steps forward as a community, students can encounter the power of community and collective agency.
As a class, consider how Theodore Fontaine's hopes and reflections might point a way forward for collective learning and action:
In the Foreword to Stolen Lives, Theodore writes:
"'Will you ever be happy?' A grade 5 student asked me that question following a presentation of my Indian Residential School experiences in her classroom ….Will I ever be happy? Perhaps not in the sense that the young student meant it, but each day as I take another step toward reconciliation, I take a step toward finding my way back to the joyous, effervescent, mischievous Ojibway child that the Creator intended me to be."
CONSIDER
What does Theodore's statement suggest about the possibilities and path for healing and rekindling joy?

How does Theodore's statement connect to the Orange Shirt Day hashtag #EveryChildMatters?
LEARN
Research some contemporary and systemic issues that are currently being championed by Indigenous leaders, youth and community members. What work is being done to ensure that all children have access to health and human rights, safe schools where belonging, respect and understanding are at the centre?


DO
What steps can you take to make your school a community where #EveryChildMatters? OR

Identify one of the issues you learned about and brainstorm ways to support a cause or community

Share what you have learned by speaking openly, as Theodore did, to your family, neighbors, friends. Shine your light on his words.
---
Recognizing/Carrying Forward Theodore Fontaine's Work
1. Theodore relied on the seven teachings of love, humility, respect, truth, courage, honesty and wisdom. His spirit name, Sabe, represents honesty. He kept these in his heart and also in his notebook, and said that he picked one teaching each day to 'practice' to strengthen him on his life journey. Consider incorporating this practice of reflection, setting intention and focus for each day. Try it once a day for two weeks. Reflect on how this practice has affected you, and how it could help you in your life


2. Theodore was always vocal about his hope for newcomers to Canada knowing not only his story, and those of other Residential School survivors, but also of the enduring presence and proud history of Indigenous peoples. Theodore had a hand in creating the Truth and Reconciliation Commission's Calls to Action 93 to 94.


3. Contribute your project ideas and students' learning responses to a collective student expression Legacy Project to carry forward Theodore's teachings and story by July 1, 2021 so we can share these in advance of the National Day for Truth and Reconciliation 2022.

Additional Learning

Theodore also worked with scholar Andrew Woolford, survivors of Assiniboia Indian Residential School, Winnipeg neighbours, and archival documents to produce Did you see us? Reunion, Remembrance and Reclamation at an Urban Indian Residential School. This book is one component of a project by Assiniboia survivors to recognize and reclaim the space and legacy of this urban experiment of assimilation.

Additional video resources:

Here are two video recordings of Theodore's testimony to the Truth and Reconciliation Commission. These presentations were recorded at the Alberta National Event 2014.

Additional video links:

We wish to express our deepest gratitude to Morgan Fontaine for her invaluable contributions, review and additions to this post and ensuring it is consistent with Theodore's wishes, and those of his family.