This blog post outlines resources to use throughout Black History Month in February and beyond. This is by no means a comprehensive list, but a list of resources that can be part of a professional and classroom journey that excites us to learn more, unites us in our common humanity and empowers students to champion a more equitable, compassionate, and informed tomorrow.
Part 1: Approaches and Mindsets
These on-demand webinars and resources have informed our learning on how to approach topics with culturally responsive and reflective pedagogy at the centre.
Part 2: Exploring Black Identity and Voice & Black Joy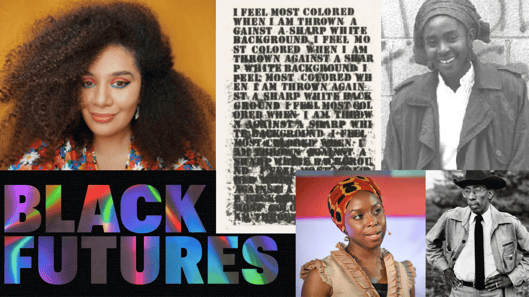 Part 3: Black Canadian History in Chronological Order
George Elliot Clarke, Canadian poet, novelist, playwright and critic reminds us:
"Knowledge of history is dangerous.
Knowledge of history is radical.
You understand history and no one can lie to you."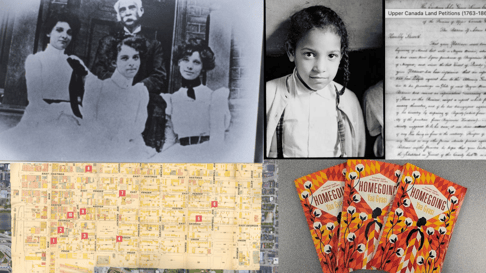 Black history in Canada began between 1600-1610, yet Black history comprises only 5% of some history texts. How will you create necessary space to learn about Black experience, contributions and achievements & discuss the largely untold histories of resistance? In this video, Ontario Black History Society blacked out all of the non-Black history from a 255-page history textbook. Only 13 pages remained.
"When I think about the past, my concern about not remembering it, is not that we will repeat it if we don't remember it. My concern - my fear - is that when we don't remember the past, we will continue it. We will continue the things that created inequality and injustice in the first place. What we must do is we must disrupt the continuum of hard history. And we can do this by seeking truth. By confronting hard history directly... children [need to] understand where we have come from as a nation. And finally, we must all act on truth, individually, and collectively. Publicly and privately. In small ways, and in large ways. We must do the things that will bend the arc of the moral universe towards justice. To do nothing is to be complicit in inequality. "

- Hasan Kwame Jeffries, TEDX Ohio State University
Part 4: Legacy, Memory and Memorials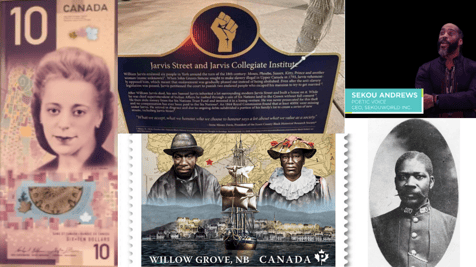 How do we remember and commemorate Black excellence and Black struggle in Canada?
Part 5: Standing Up for Justice, Equity and Inclusion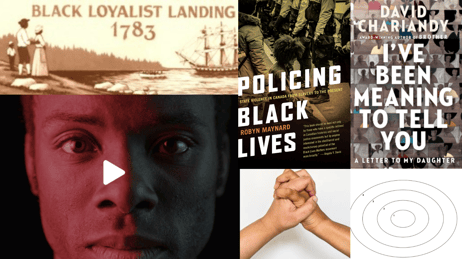 Are any of your go-to resources missing from this list? If so, please share them in the comments or share them with us on Twitter @FacingCanada.